It's 170 miles from Rome to Florence, but thanks to Italy's generally great train system, we got there in 90 minutes. (Boston to NYC should be so easy!)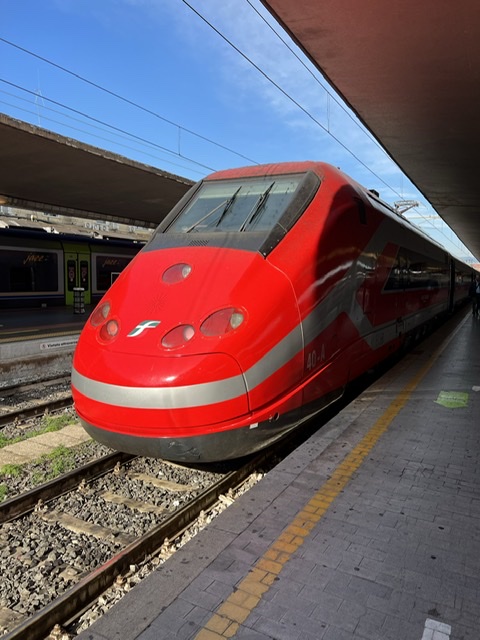 Here's how we spent our 8 hours…
Our first stop was the central market for some energy. Lots of meats, cheeses, dried mushrooms, veggies and wine – we chose a spinach and cheese calzone and some cantucci.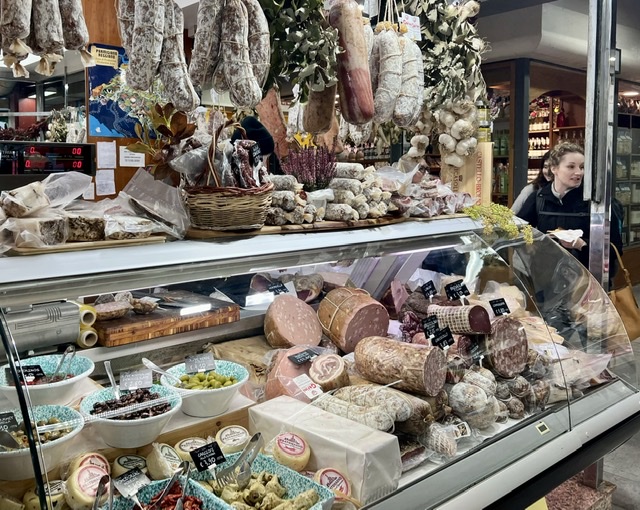 We headed to the Duomo, the main cathedral in Florence. Begun in 1296, this catherdral is the 3rd largest in the world. Florence was the birthplace of the Renaissance and this building is a major symbol of that era. The building is capped by Brunelleschi's famous dome – the largest brick dome ever built.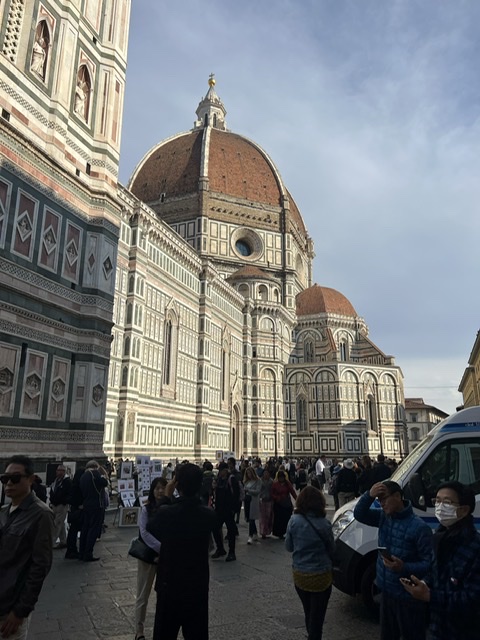 The blocks between the Duomo and the Arno river are (mostly) car free and devoted to shopping, fun, dining and of course gelato. We enjoyed them all!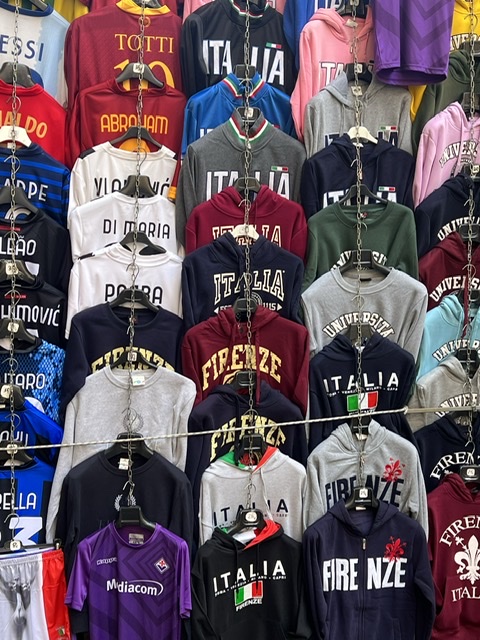 There are multiple bridges across the river, the most famous is the Ponte Vecchio. This bridge is lined with jewelry shops – the Medici family that ruled Florence and lived on the other side of the river decided that was an acceptable trade and displaced the butchers that were originally there. Even then, the Medici's still had a passage built on top of all the shops so they didn't have to mingle with the regular folks!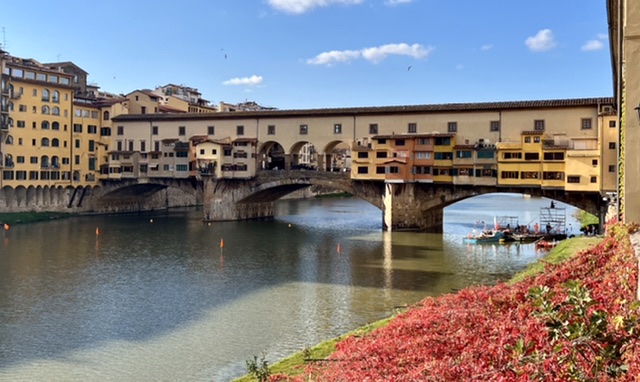 Just a block off the river, is the town square with the famous statue of David by Michelangelo (ok, its a copy…) and some other important artworks. And 6 cafes….and the Uffuzi gallery we visited many years ago.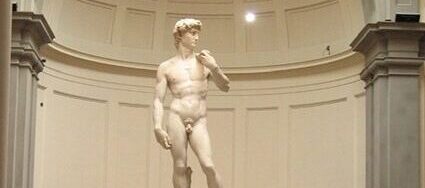 After one of our best meals of the trip (ask Melanie about Nobile Soup!) it was back to the train station for our trip to Rome. A GREAT day for us!