After 3 days of rain, the weather finally broke and we headed out early to Jost Van Dyke. It's about 28 miles, all downwind. And after all the storminess, a 4 foot swell pushing us all the way.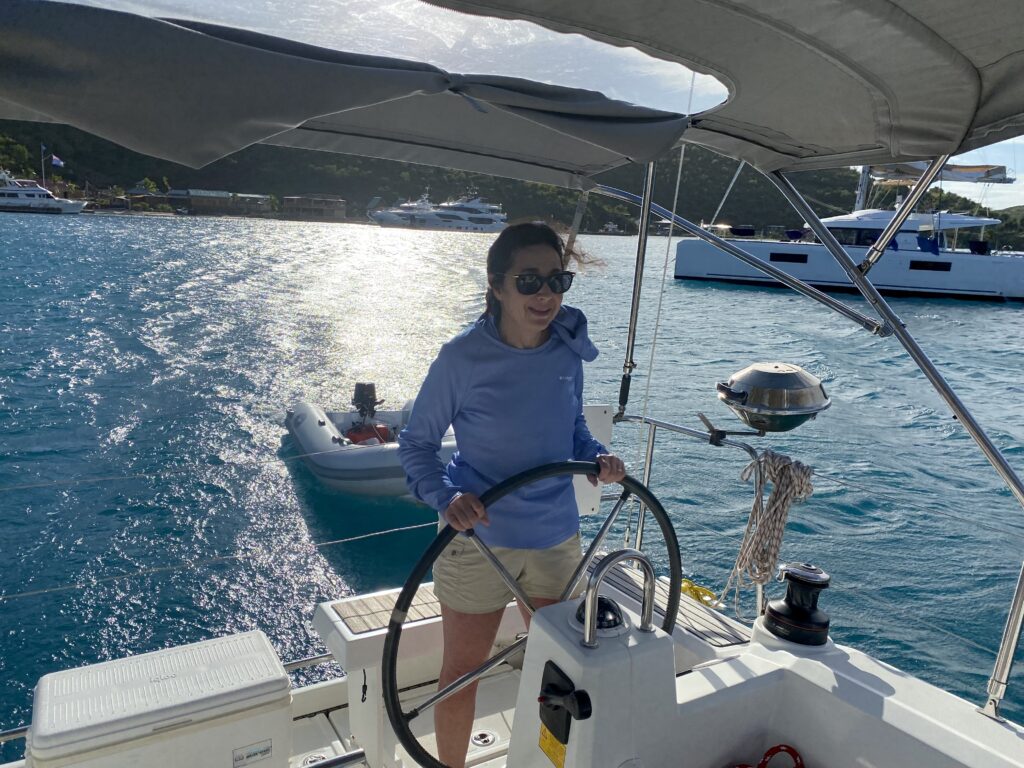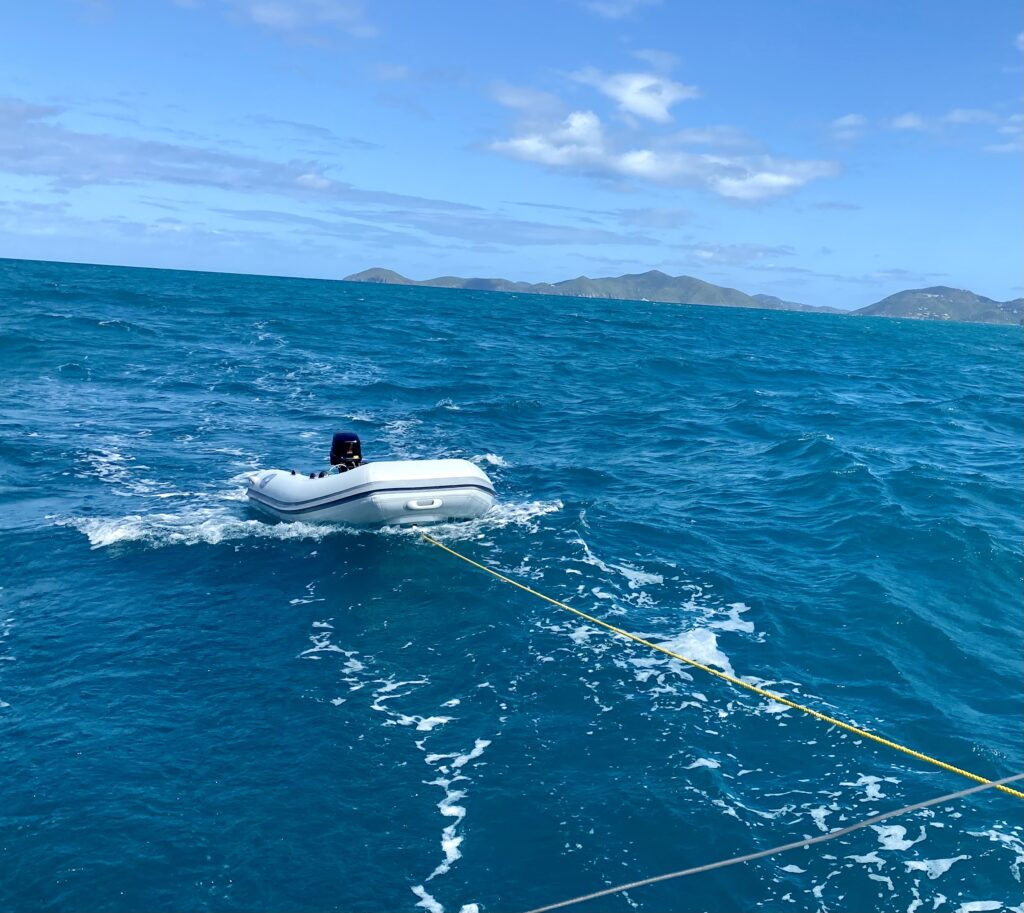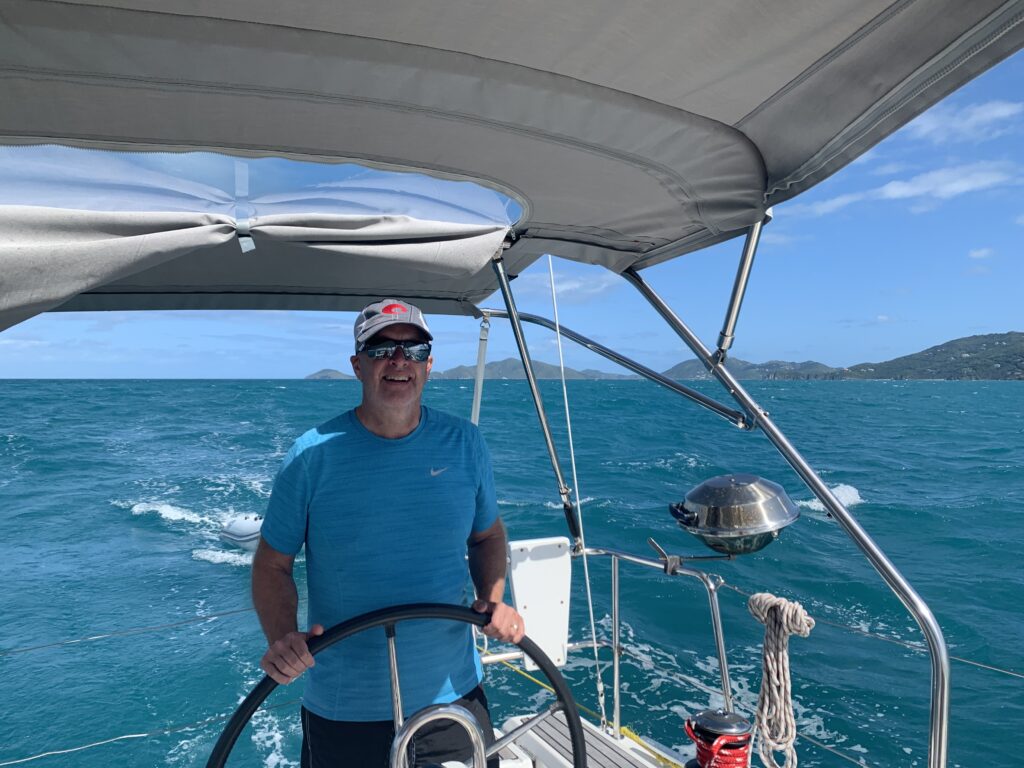 We made good speed under just the main. Stopped at Monkey Point for a quick lunch and arrived in Great Harbor just before 4pm. We had a reserved mooring ball which made a late arrival a non-event. Headed to shore for ice, a walk and some shopping.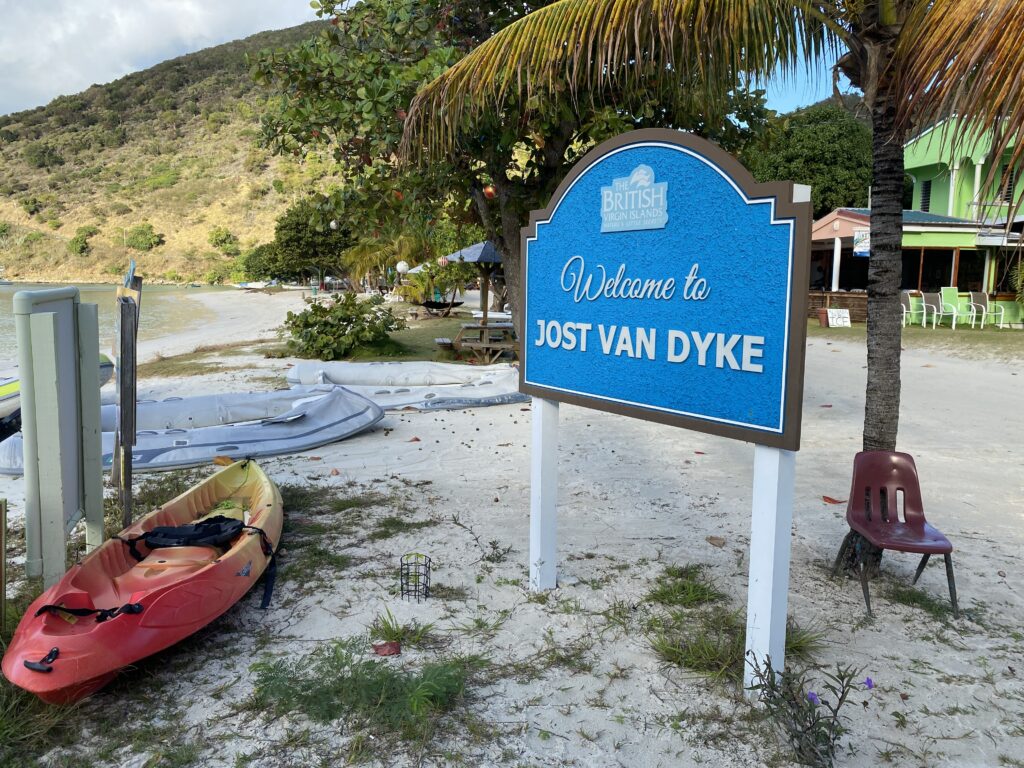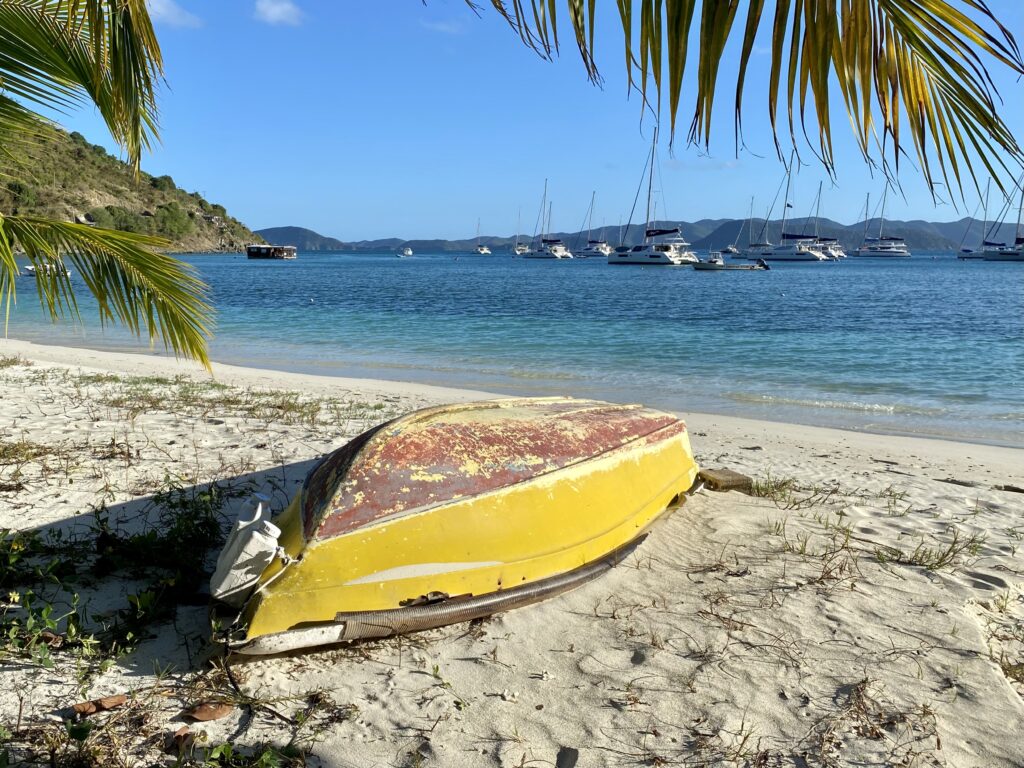 Even 3 years later, there are signs of Hurricane Irma.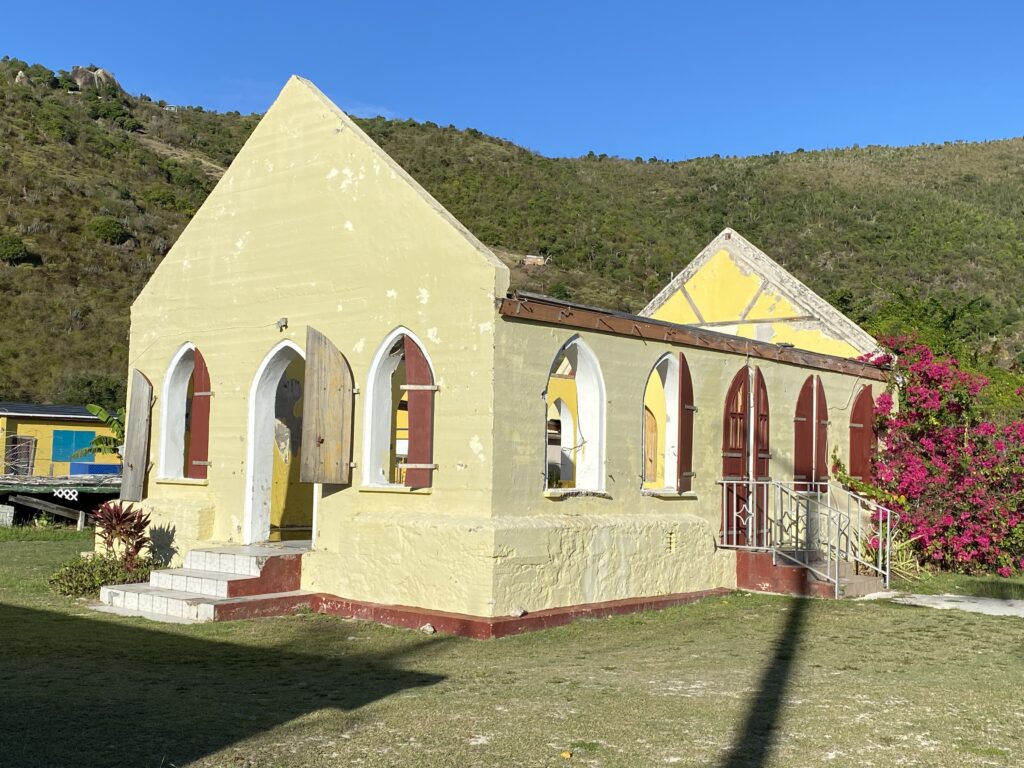 Our only purchase at the grocery was a $2 lighter. We still had two ribeyes in the refrigerator and they were about out of time. 20 minutes of futzing, 3 tries at a wind block and success! The coals were hot, the steak was cooked and we feasted.
Tuesday morning we took the dinghy into town for Christina's fresh banana bread, then got out the paddle boards and took a spin around the bay. Mid-day, we walked up and over the hill to White Bay for lunch. It's a beautiful stretch of beach with 1/2 dozen beach bars – lots of fun.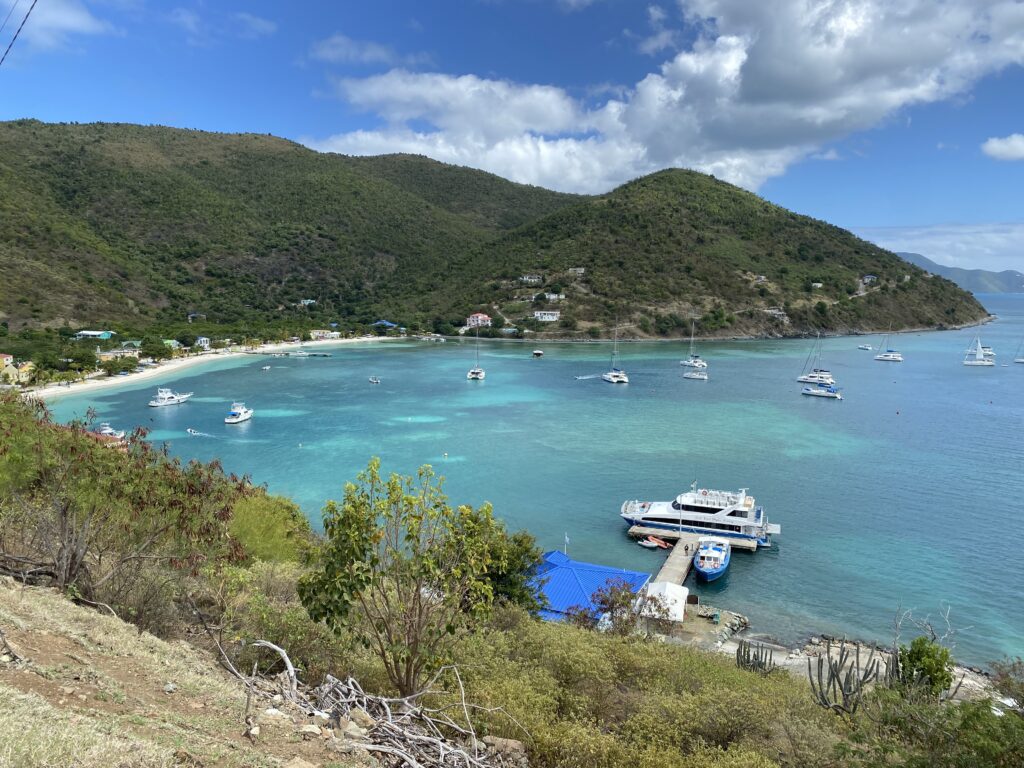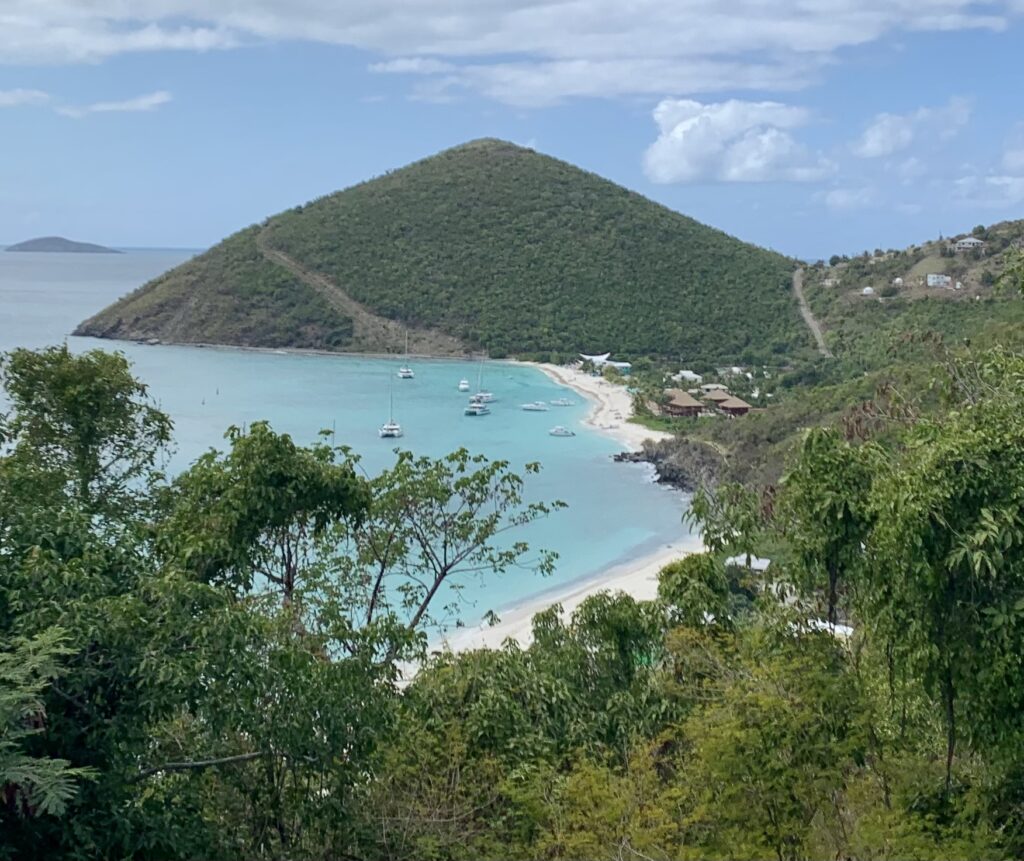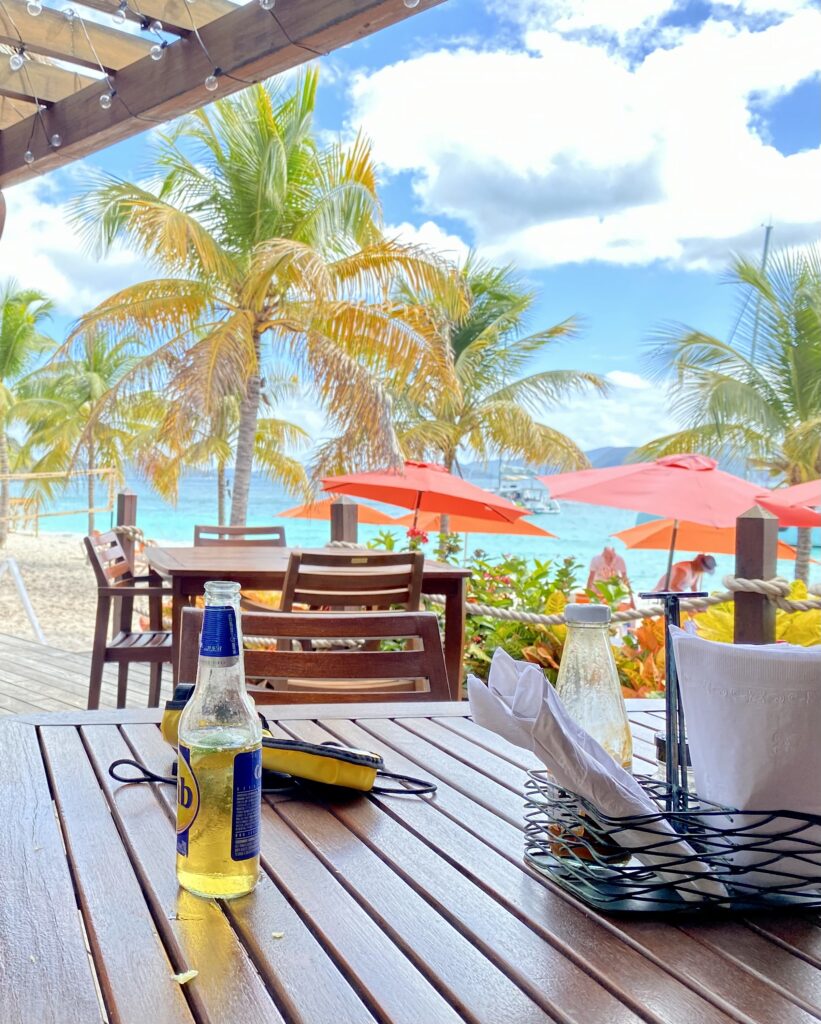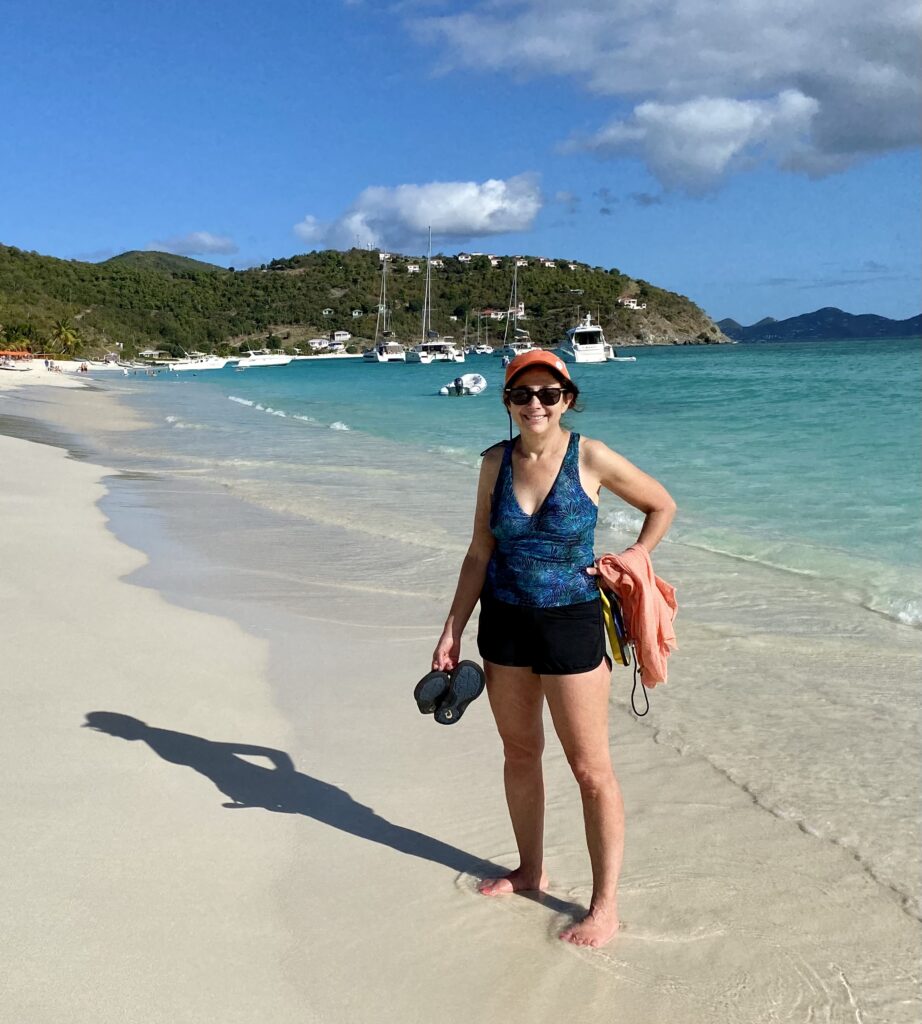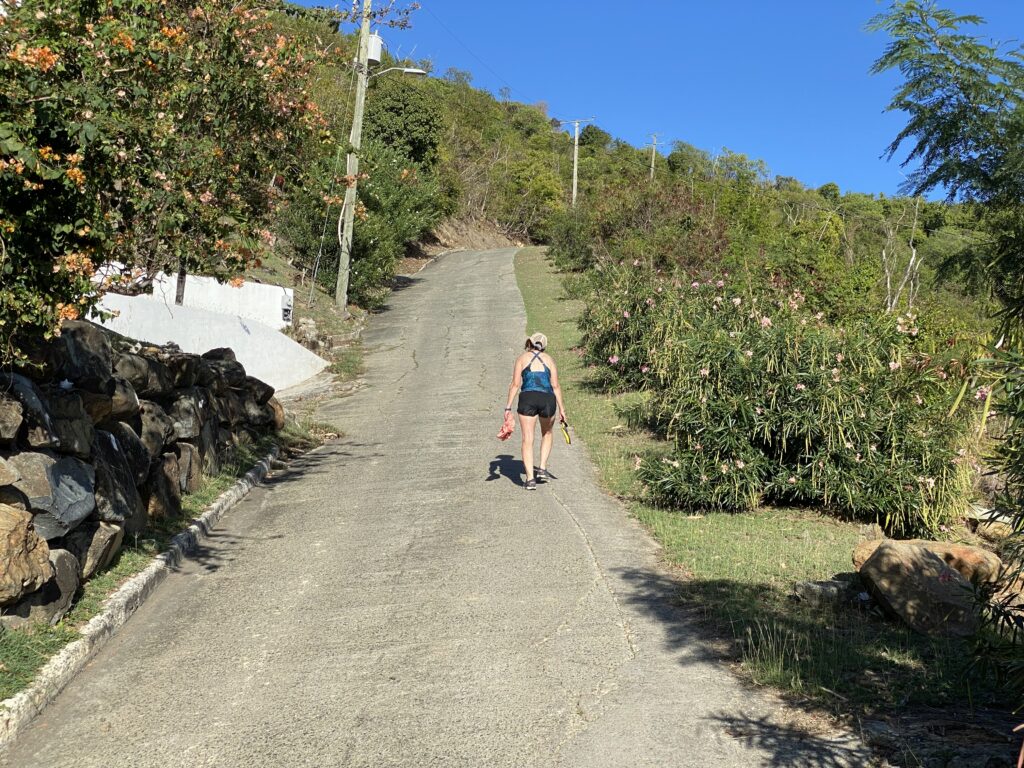 Back to the boat for washing up, blog writing and it's off to dinner at The Tipsy Shark.