Our favorite place in the BVI (and maybe the world) is North Sound on Virgin Gorda. Great memories of trips to The Bitter End Yacht Club, evenings on anchor and great snorkeling. So it's an early start and we are off – heading in to 20 knot winds and 6 foot seas! We choose to motor instead of beating into the wind all day. An easy passage, the only bad part is it's too wavy to make coffee. Note to self, always have iced coffee ready.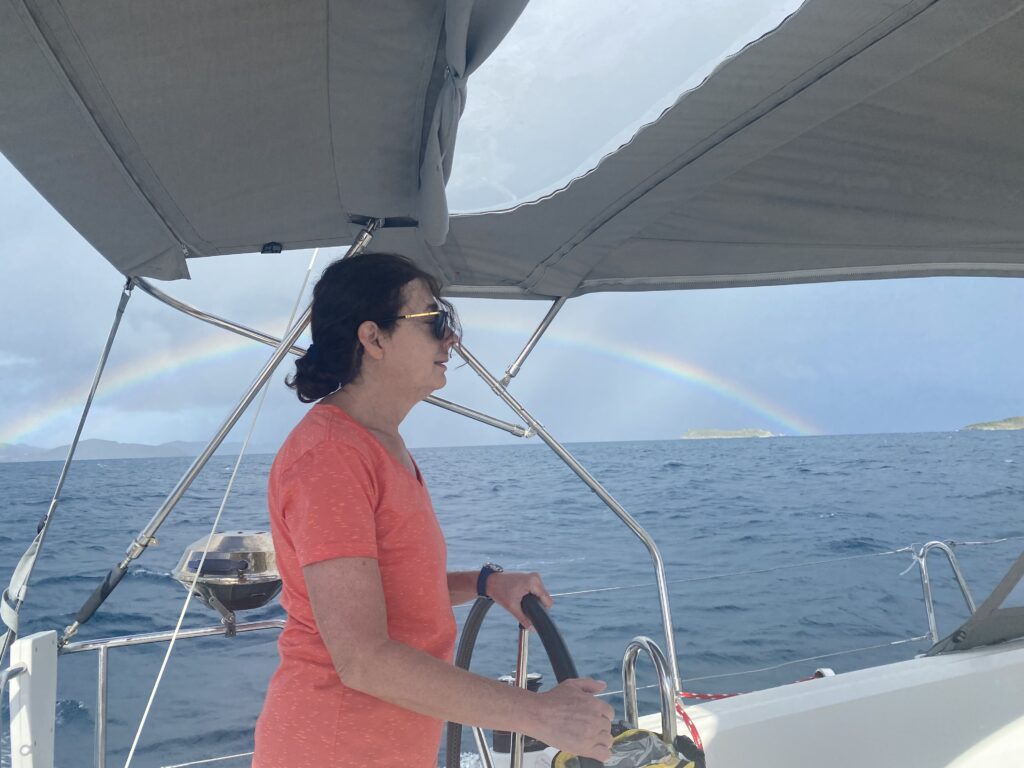 Two hours of motoring and we're in North Sound. Just in time for it to start raining. I'm in my swim trunks, so grabbing the ball is pretty much a fresh water shower. Once we're safely on the ball, it REALLY starts pouring – like 'somebody call Noah' pouring. Hot coffee and scrambled eggs take the chill off and we hang in the cabin catching up on the world (and writing blog posts). Weather report says 'unsettled weather' – yep.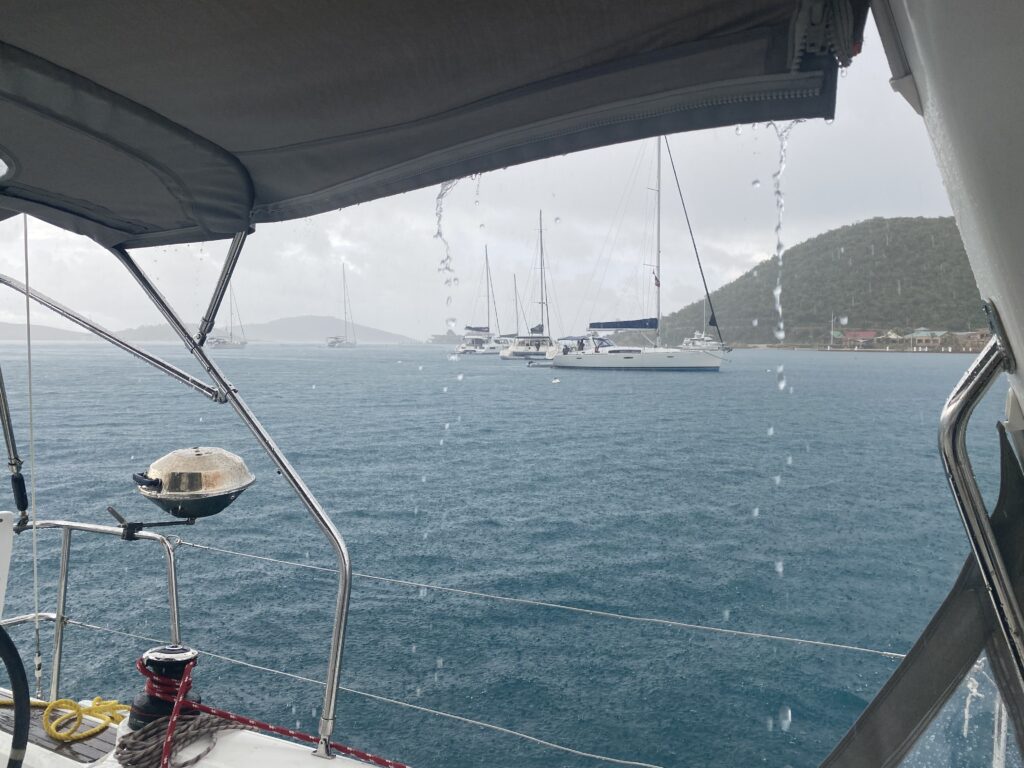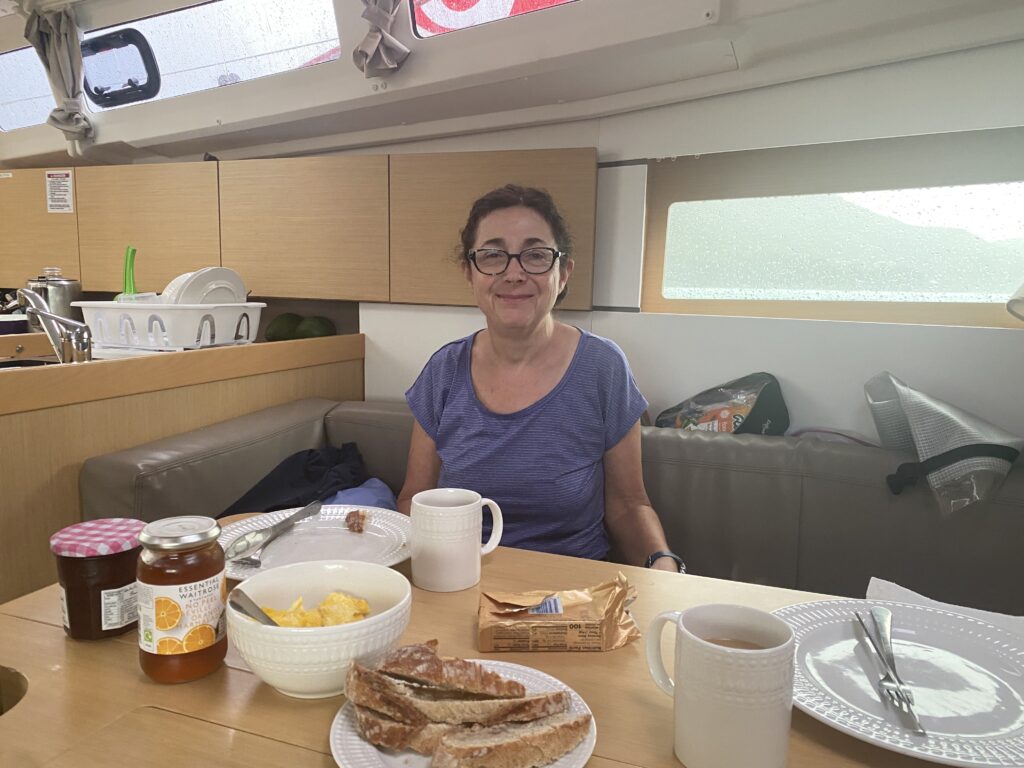 Finally, after an afternoon of pure soggyness the sun peeked out and we enjoyed a 180• sunset!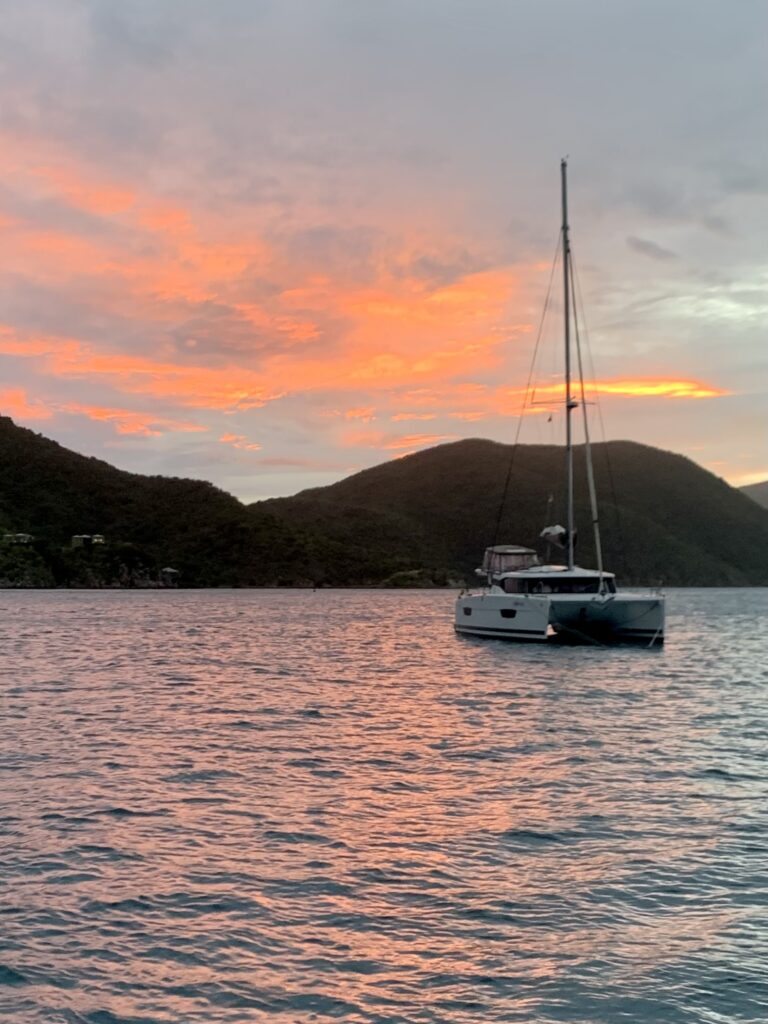 Dinner was going to be those damn steaks, but still blowing too hard to light the grill. Game time call and it's Italian Night staring Pesto Pasta. Luckily the wine is still a good pairing….