We slept like rocks…unusual for a night on the dock. Melanie was up first and grabbed coffee and croissants at the French Deli. Wow do I love the French Deli! You should buy stock in the French Deli.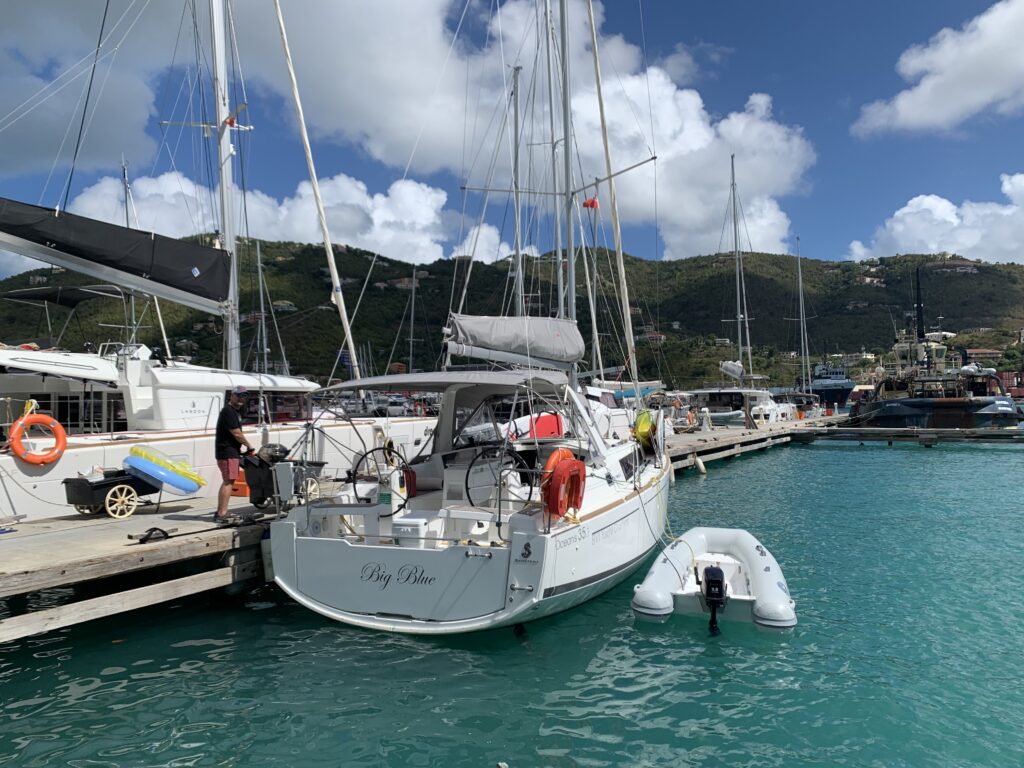 A boat briefing, another provisioning run (fruit, beer, cheese, pate, wine…) and we were off to Cooper Island, a quick 5 mile run.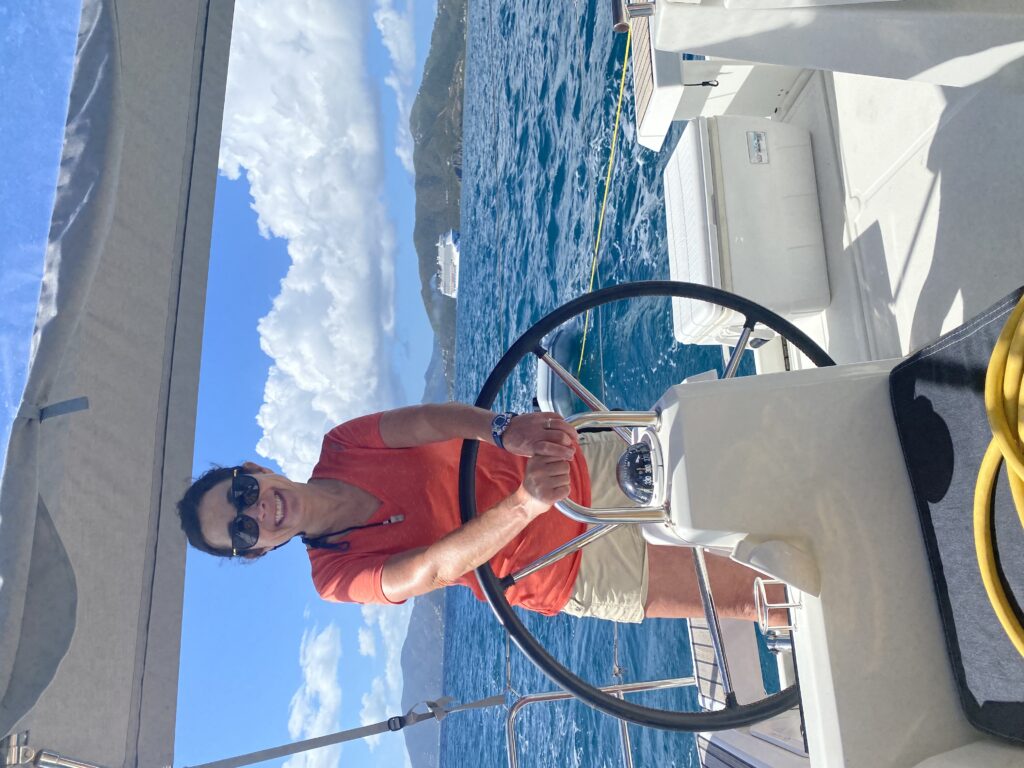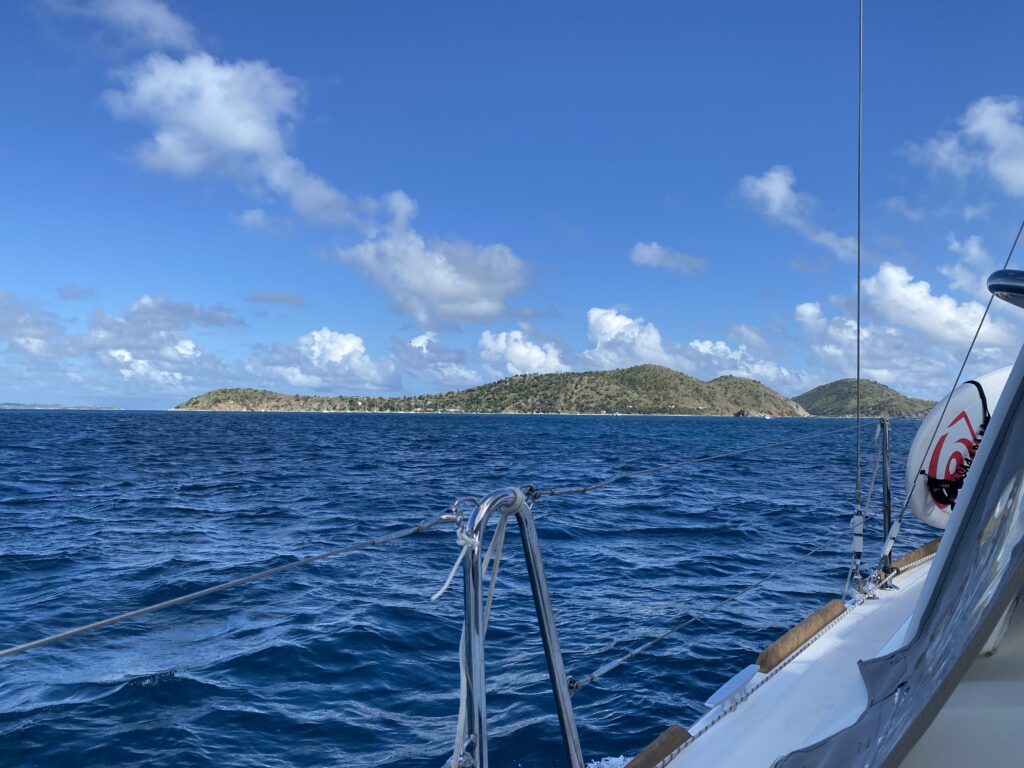 Our first mooring ball pick up of any sailing trip is always an adventure – will we be speaking to each other once we're hooked up? Will we need an intervention? But the sailing gods smiled on us and we grabbed like old pros!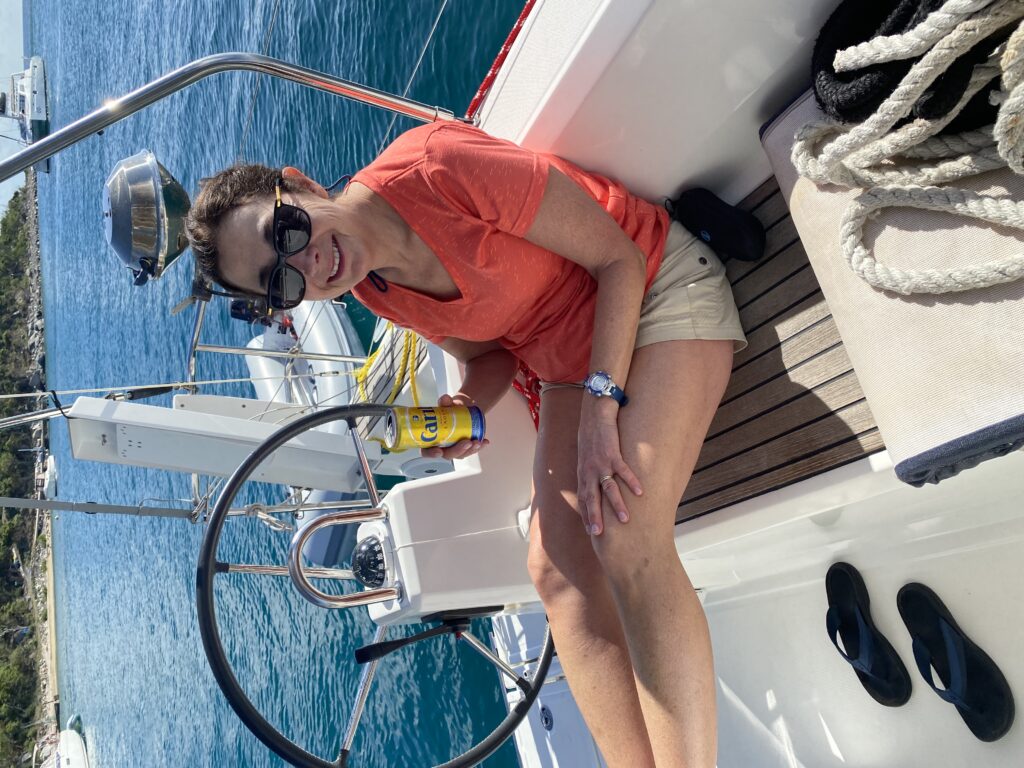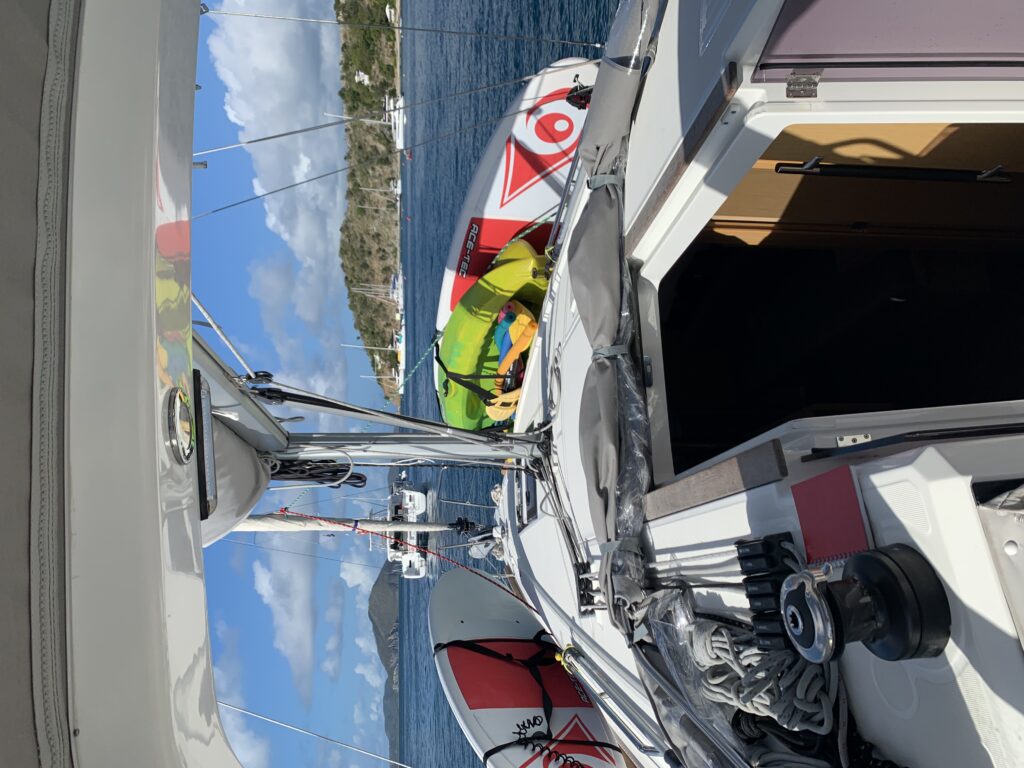 Did I mention Melanie likes water toys? Two SUPs and a kayak are more or less filling up our deck. If we could tow a Hobie, she would be truly happy.
Manchineel Bay is a lovely sheltered harbor with balls for about 40 boats. The Cooper Island Beach club is great – rebuilt after Irma. We enjoyed dinner there our second night – conch fritters, roasted eggplant and chicken tiki masala. Absolutely delicious!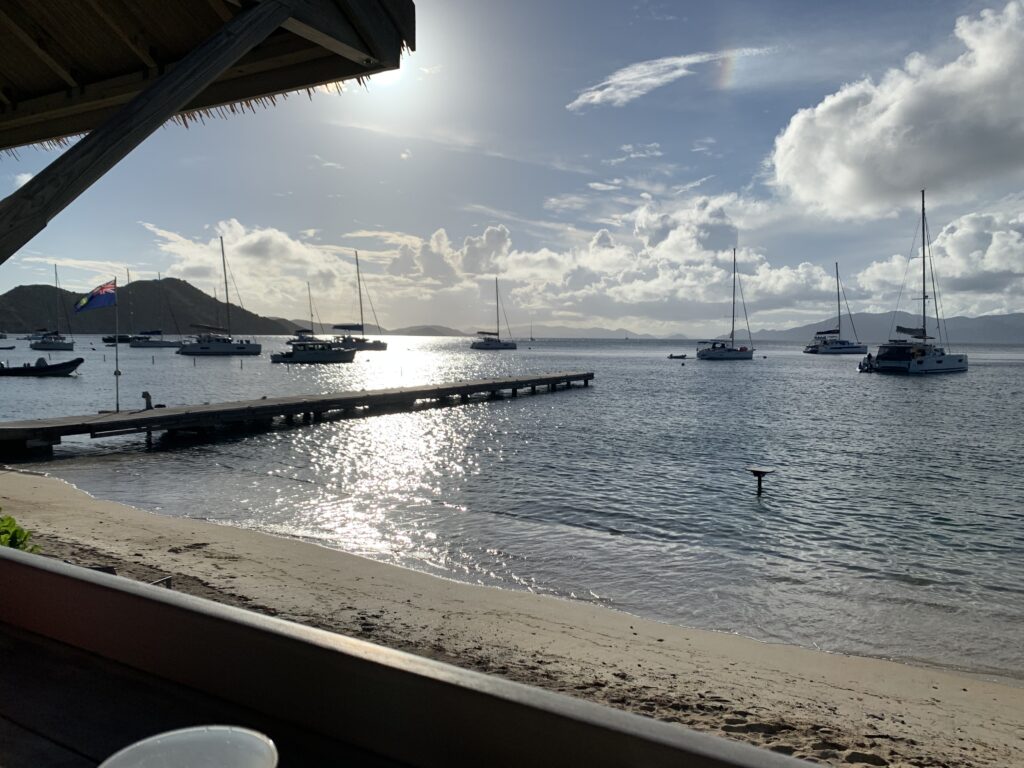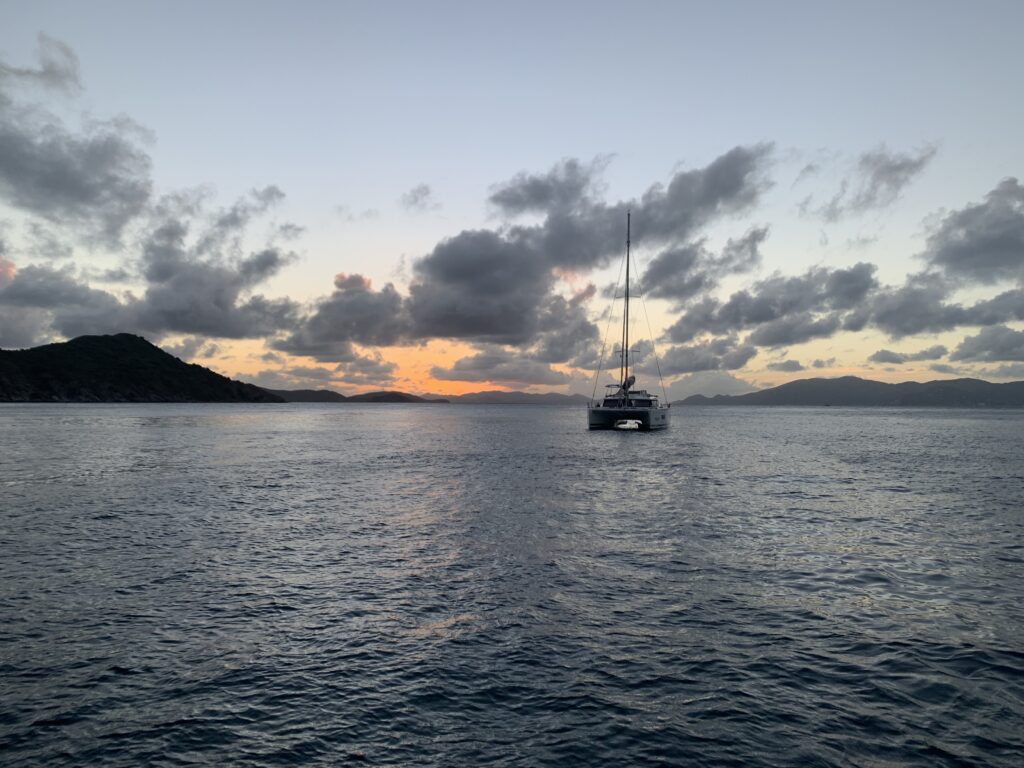 We enjoyed a second day at Cooper, a luxury we've never had on shorter trips. A bit of snorkeling and got the boat more settled. But North Sound is calling and we're off early Friday!