I was really looking forward to Hoi An – Vietnam's ancient and most significant trading port during the 16th century – a UNESCO world heritage site, full of ambiance and nearly perfectly preserved. This was going to be the "lay low" portion of the trip and we weren't going to want to leave — minimal historic sites, minimal guide assistance, recharge, bike to the beach.
It turned out partly true.
Hoi An is one of those places that Rick Steves (the Europe guide book guy) would have said: "sometimes places are touristy for a good reason." Ah, true. Unfortunately, during a good part of the day and night, Hoi An is soooo crowded, you can't see the beautiful buildings thru the mobs of crowds.
Getting past this we discovered that later in the evening the crowds are low and you can experience the magical ambiance, actually see the beautiful buildings in the narrow streets, and sit out with a beer at a pub on the river and take it in.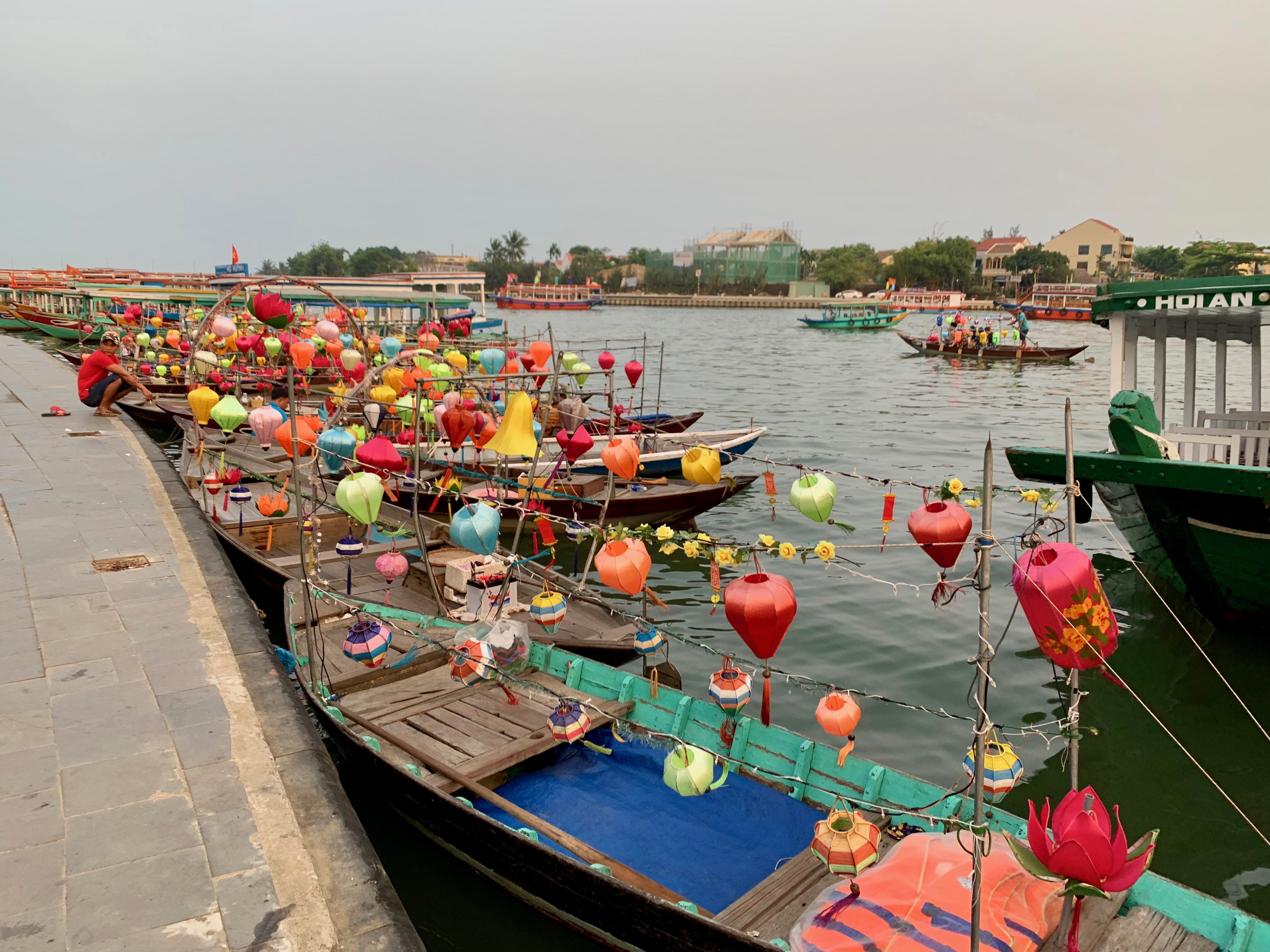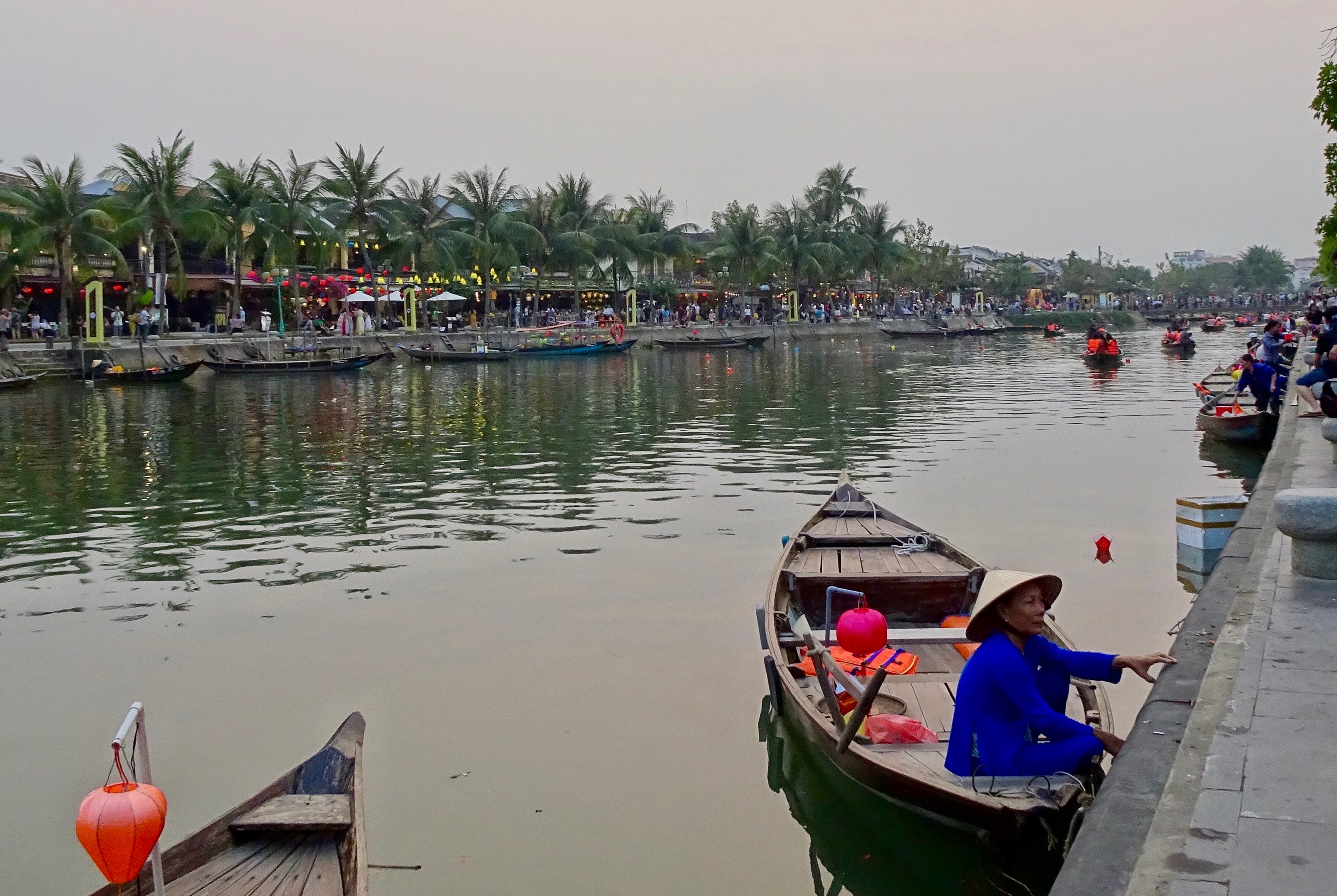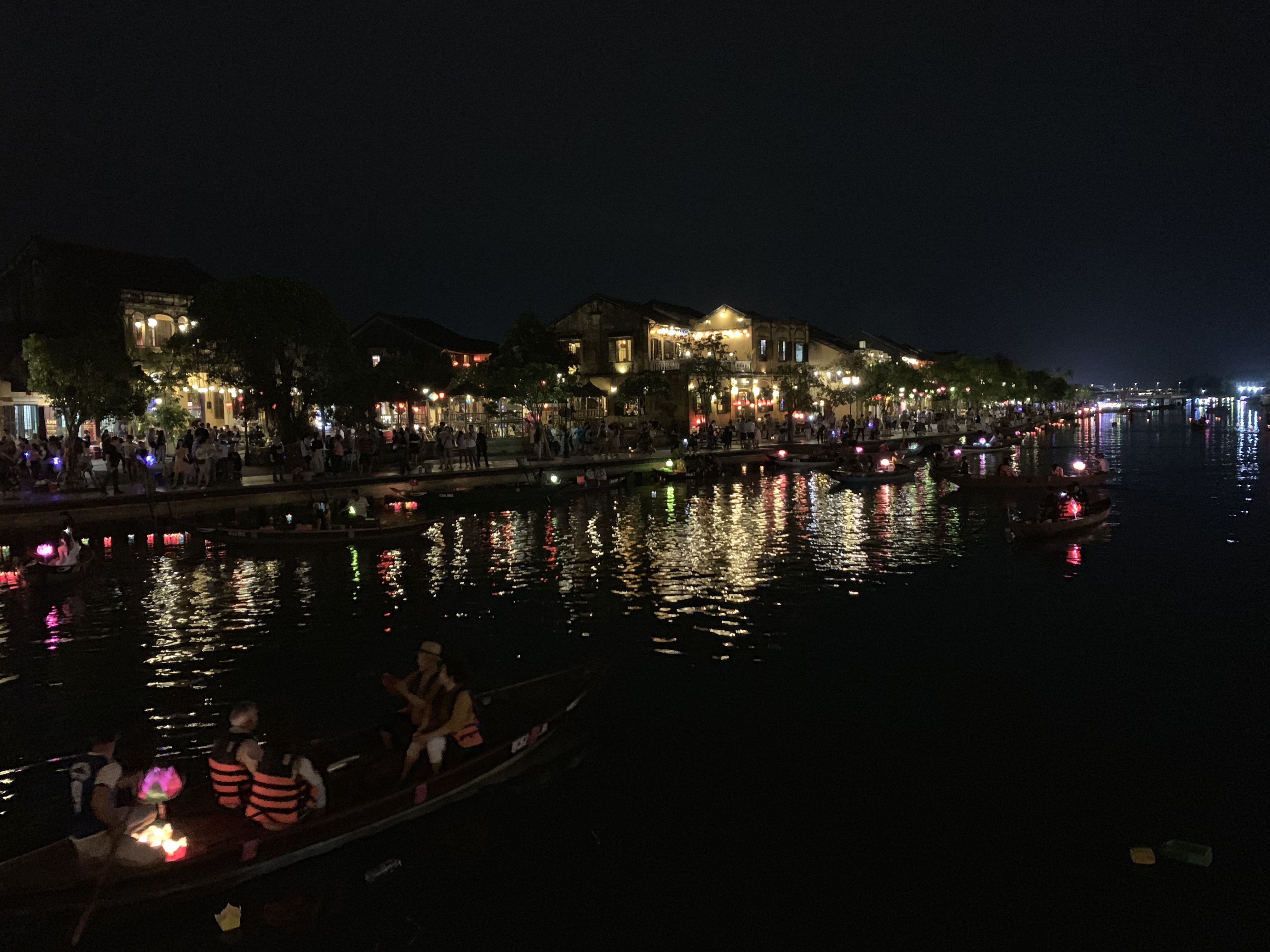 We really enjoyed our cycling trips to the countryside. Rice fields, vegetable villages, a pottery village. Very, very nice. Our cycling trip to An Bang beach was scenic until we arrived at the actual beach. Nothing to recommend about their most popular beach.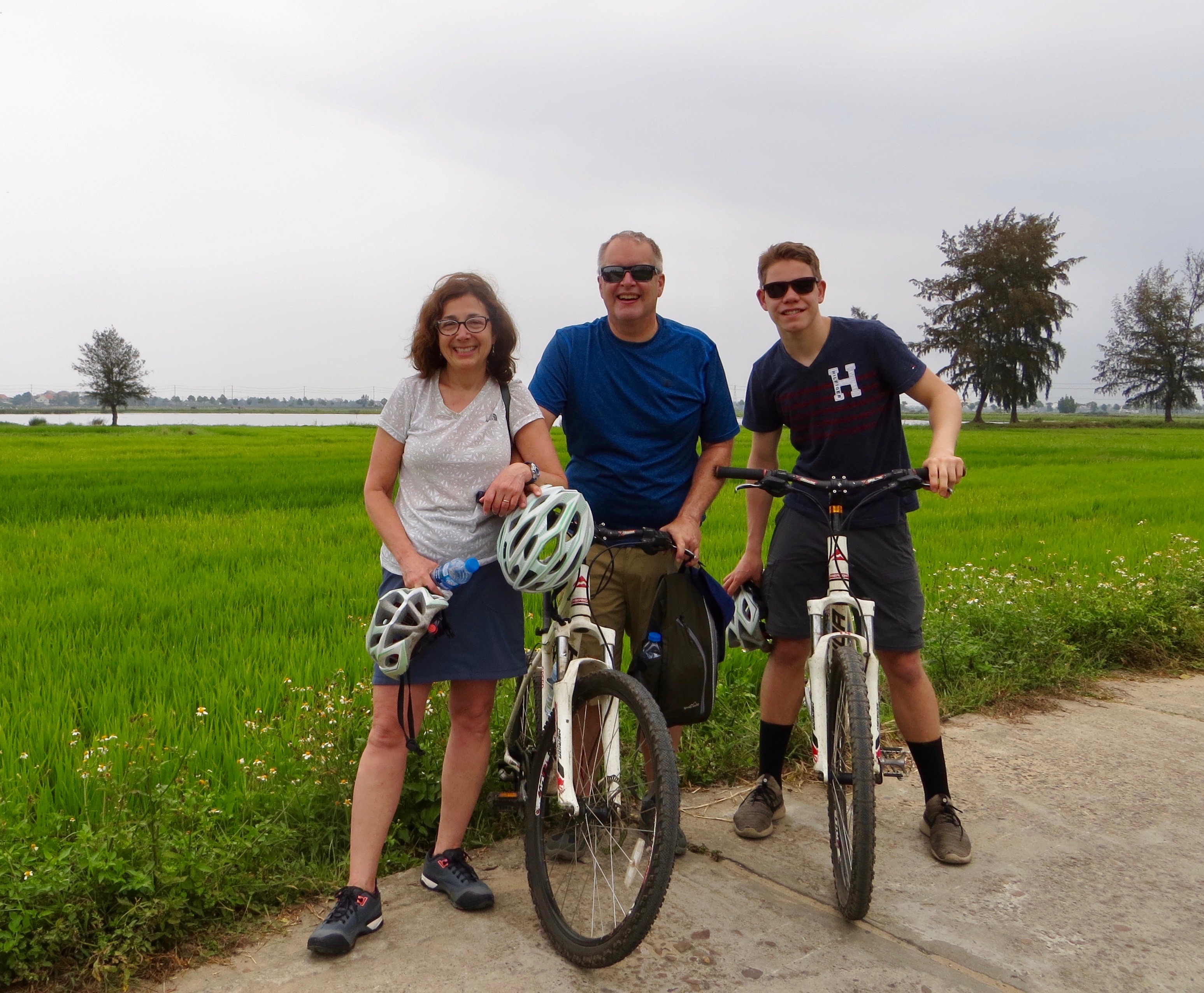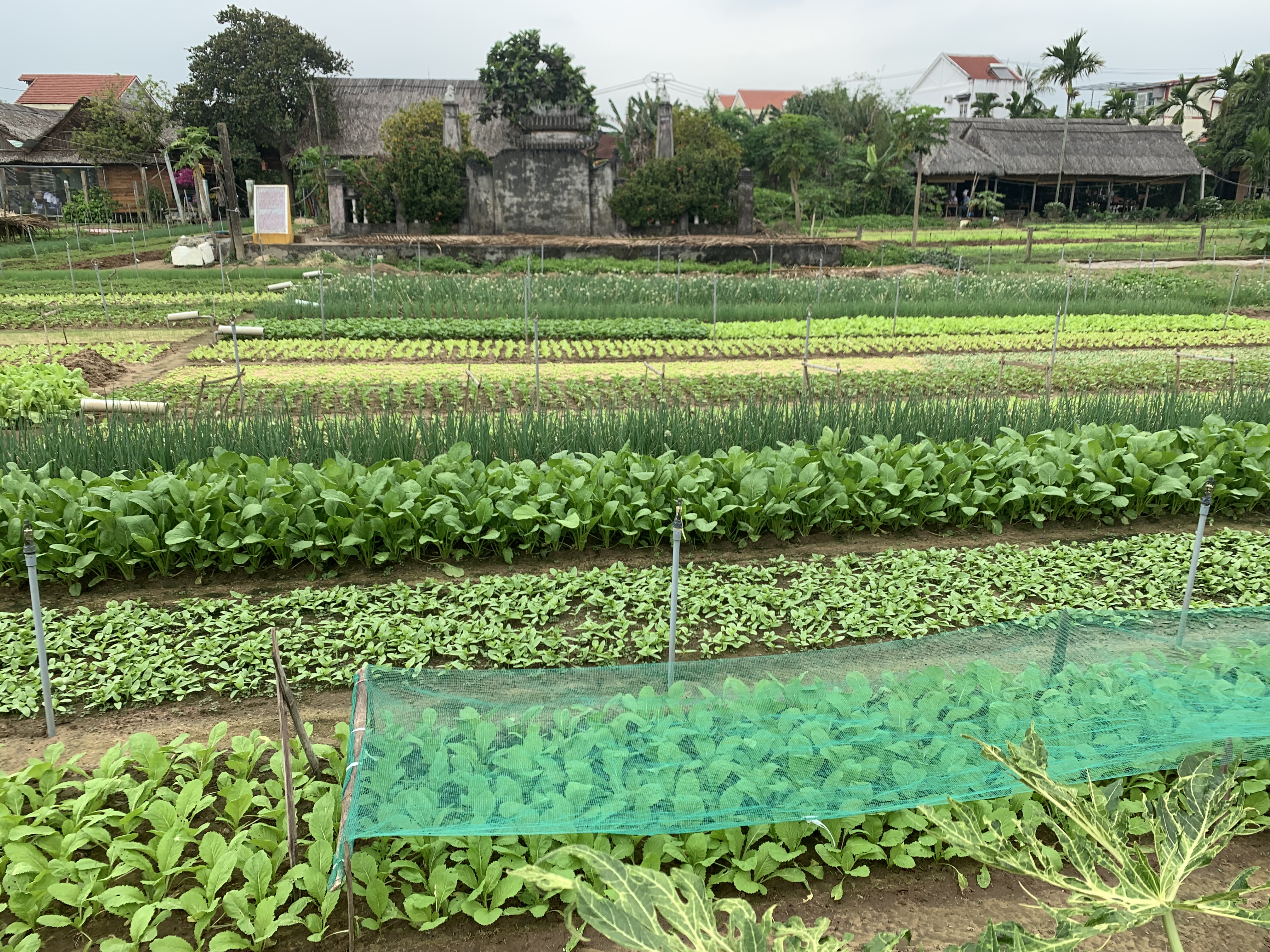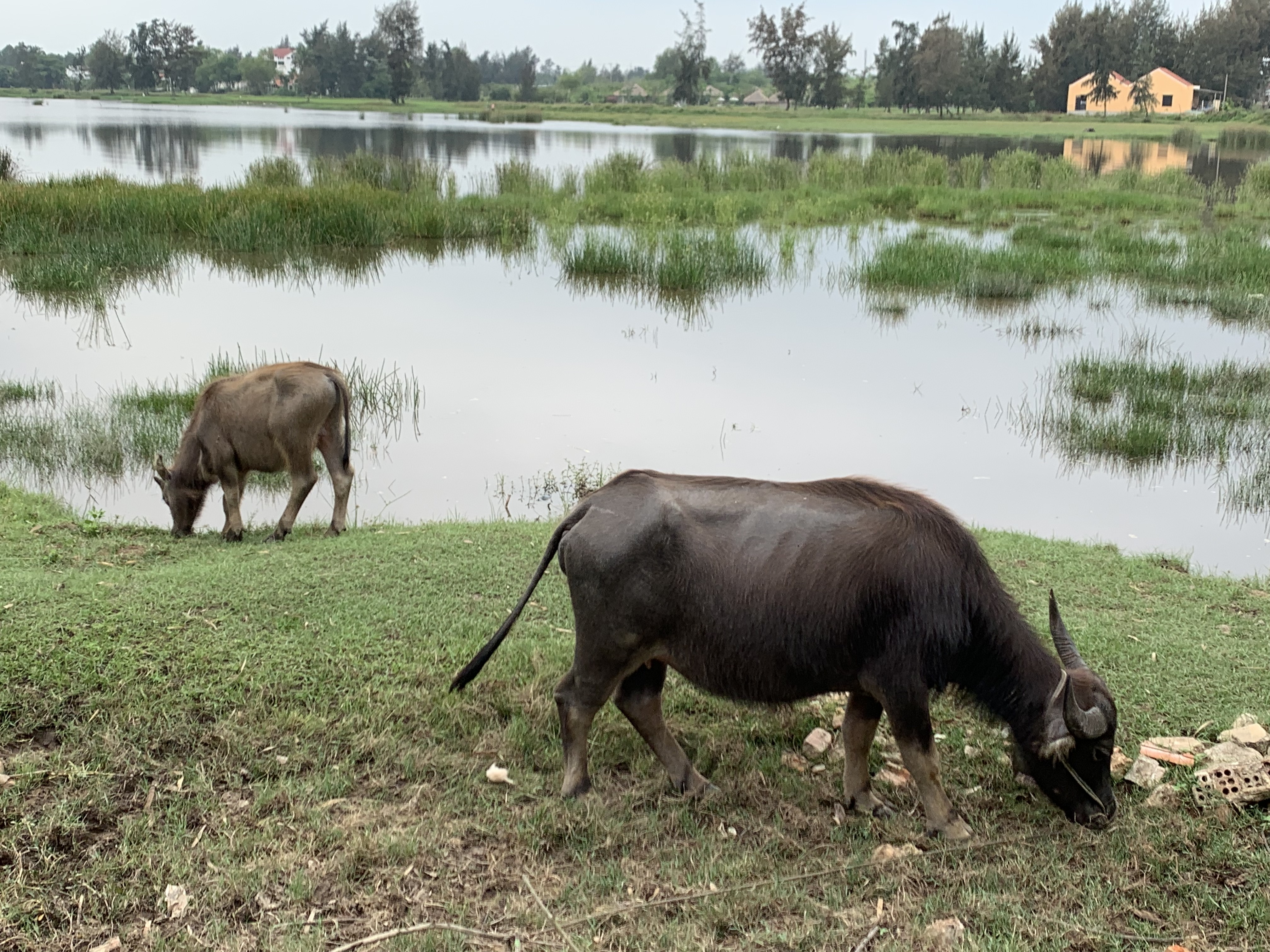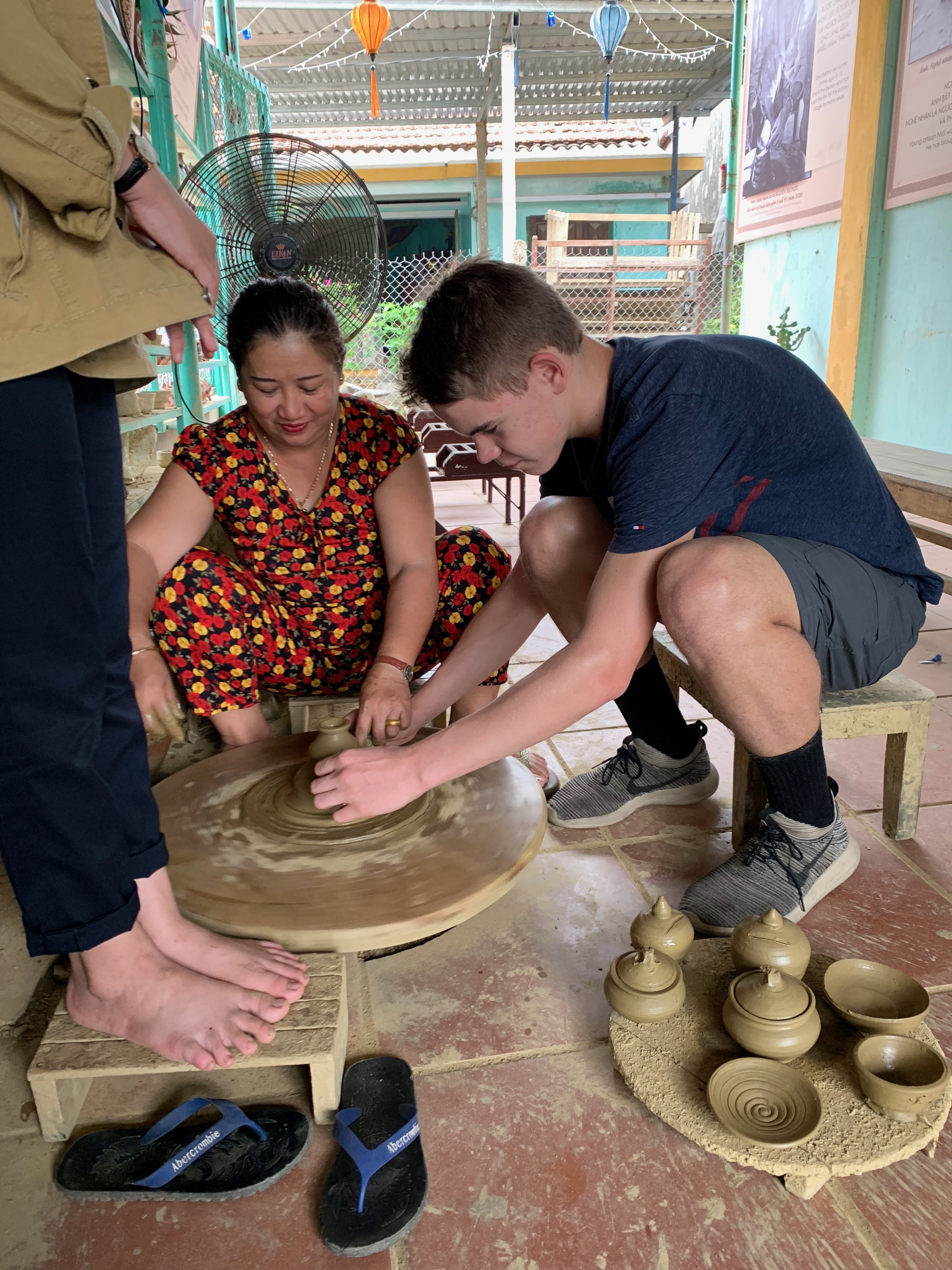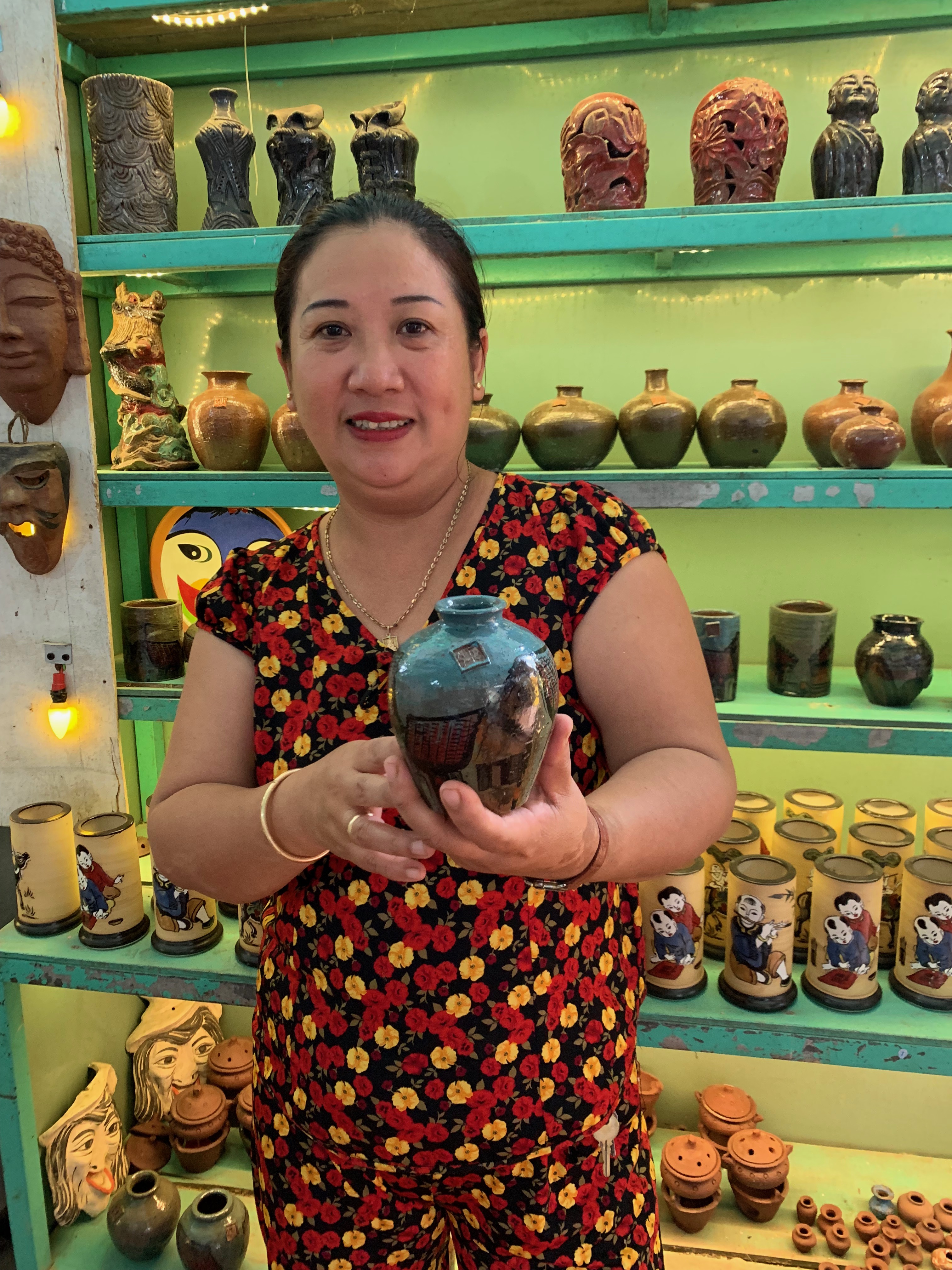 During our last night in Hoi An we enjoyed a private cooking class at Miss Vy's Market & Cooking school. It was a lot of fun and our food came out delicious. We learned a few things too! I'd recommend it if you visit there. https://tastevietnam.asia/vietnamese-cooking-classes-hoi-an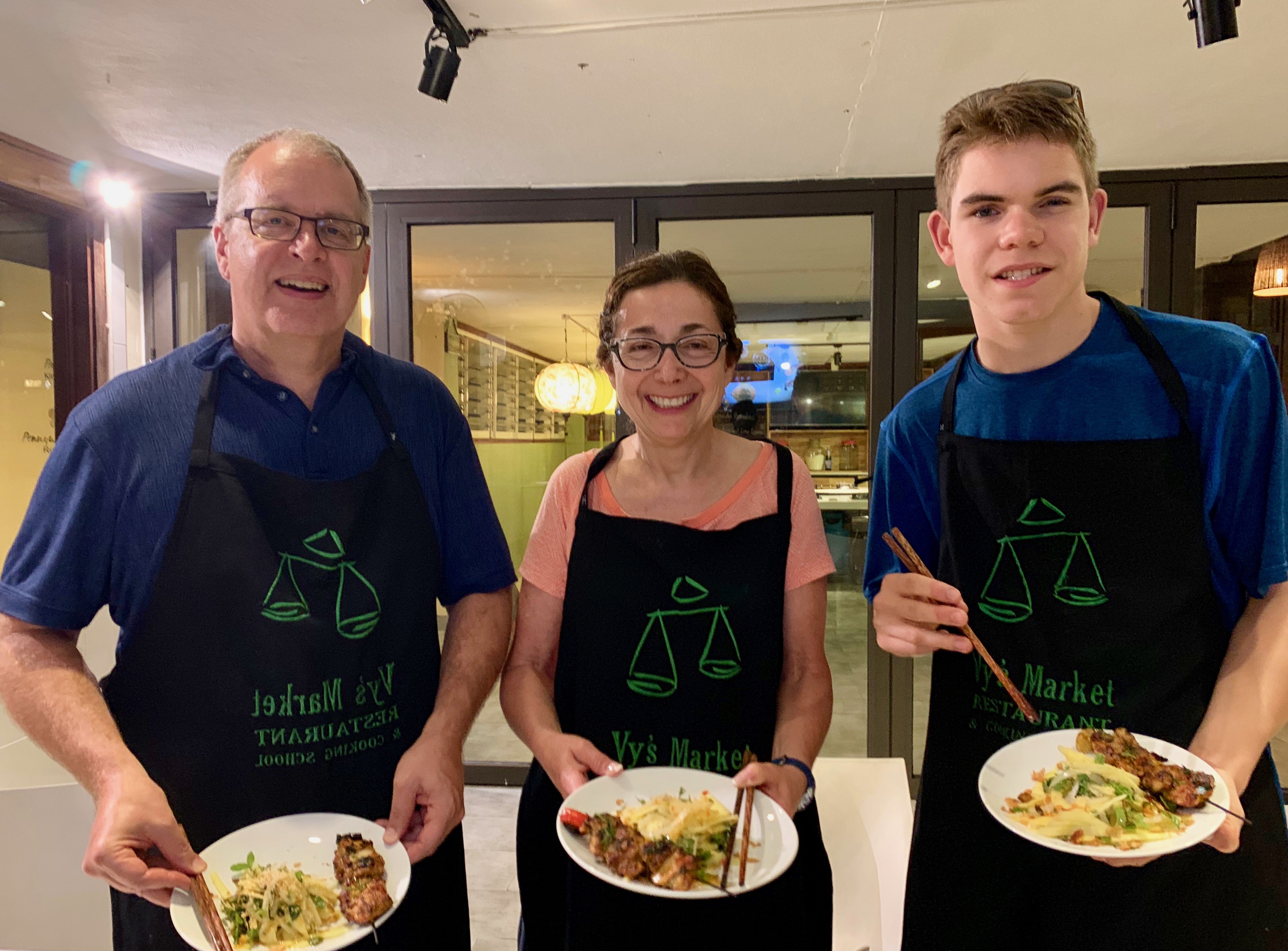 Next stop – Siem Reap, Cambodia