Winding its way along the rocky coast through lemon and olive groves, The Path of the Gods descends from the mountain town of Bomerano to the seaside in Positano. With a name like that, this hike had a lot of built in expectations. Fortunately it didn't disappoint.
We started with a bus ride 'up' from our base in Amalfi. The winding roads are completely incompatible with full size busses, but the bus drivers pull it off with a casual attitude. We were far from alone, almost the entire bus was filled with people with the same plan. In Bomerano we grabbed a panini for the hike and headed to the start of the trail.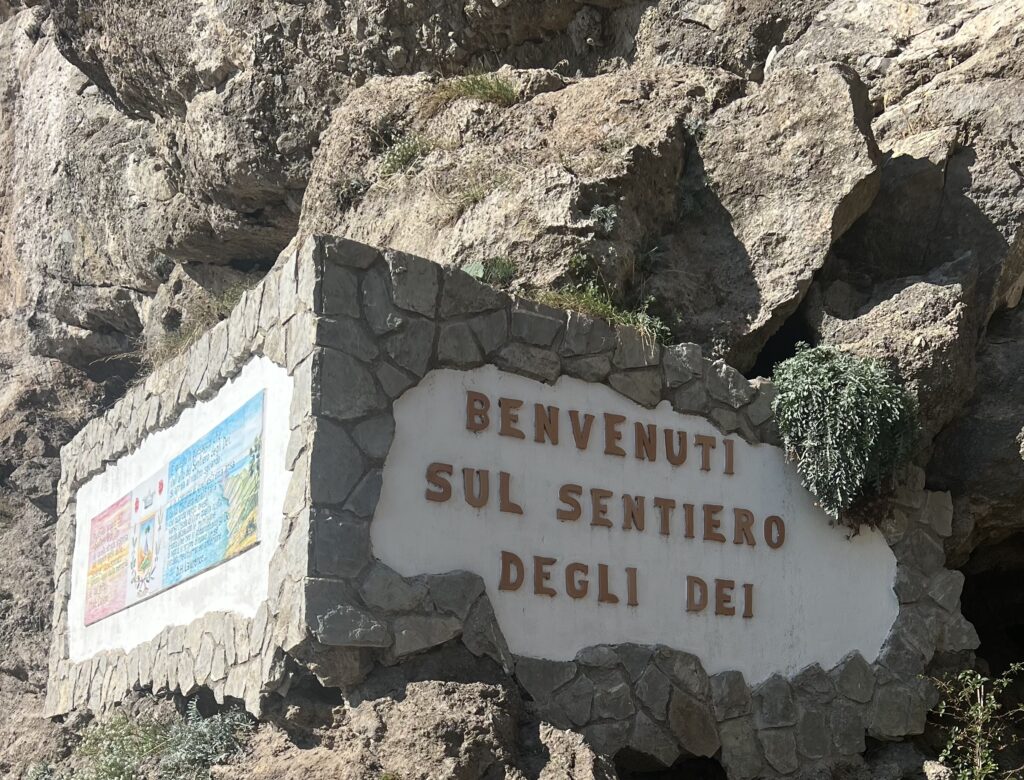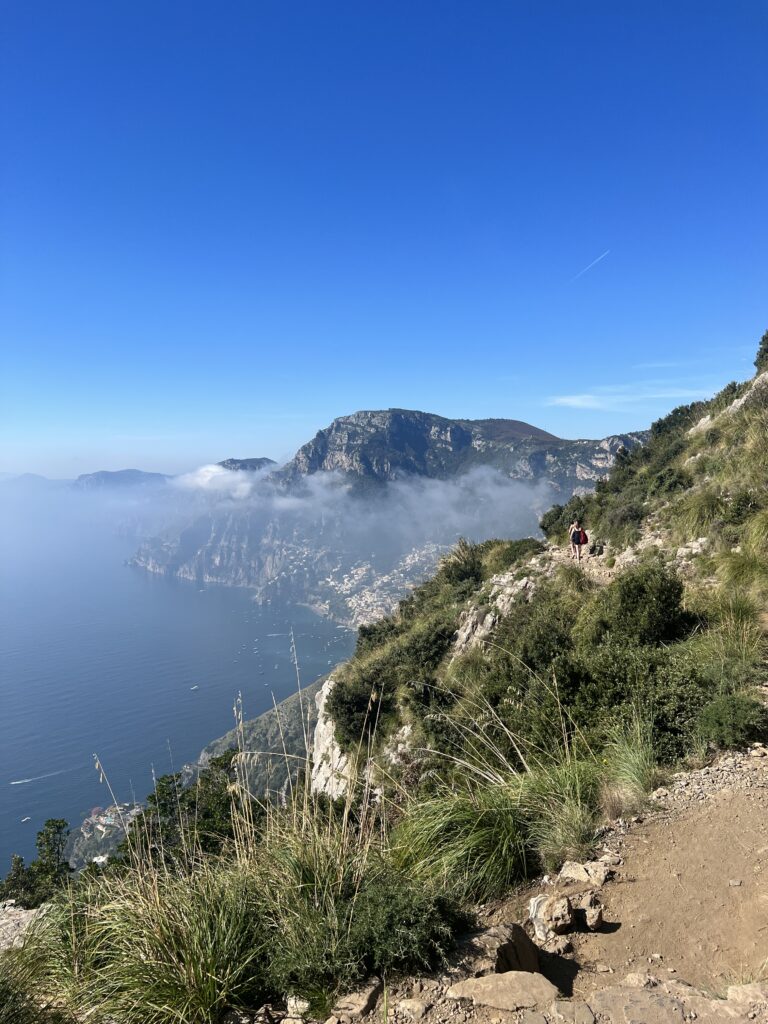 The path ends in Nocelle, a village above Positano, where we enjoyed a lemon granita before starting down a few steps to Positano. How many steps you ask? 1960 if I counted correctly! Very happy we were headed down not up.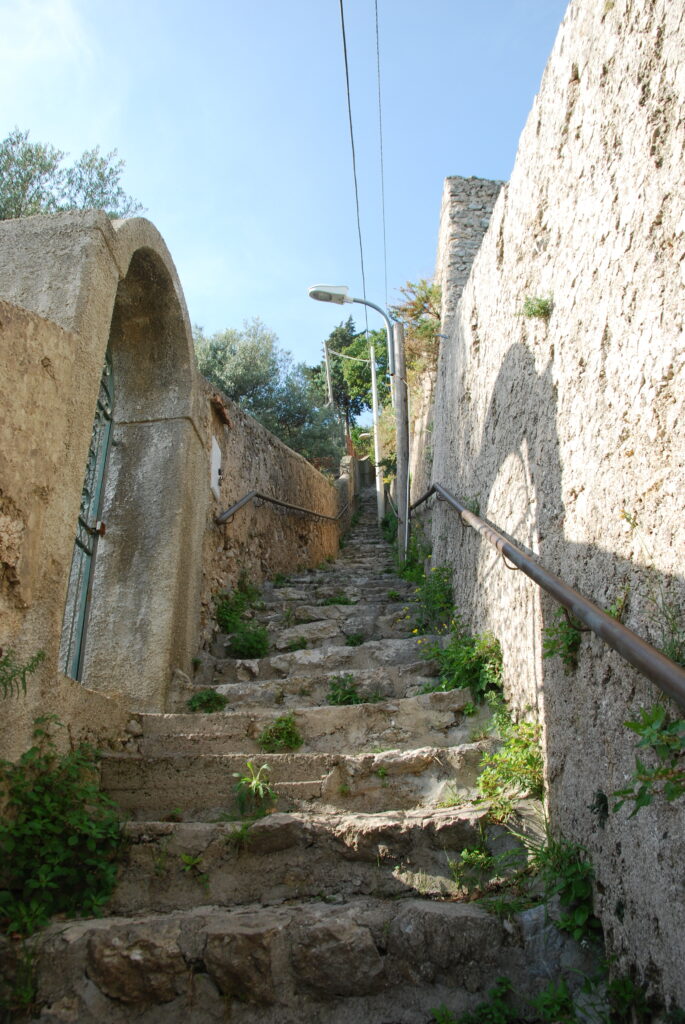 Finally we arrived in Positano – built into the hillside and filled with an endless bounty of upscale shopping.