Capri is small, about 3 Central Parks worth in square miles. Although there are only about 12k residents, they get around 2M visitors per year, so we were glad it was at least a little off season, although during the day it was hard to tell. Ferryloads of day trippers arrive around 10am, filling the town with people. Things were a bit quiter at night, but still lively.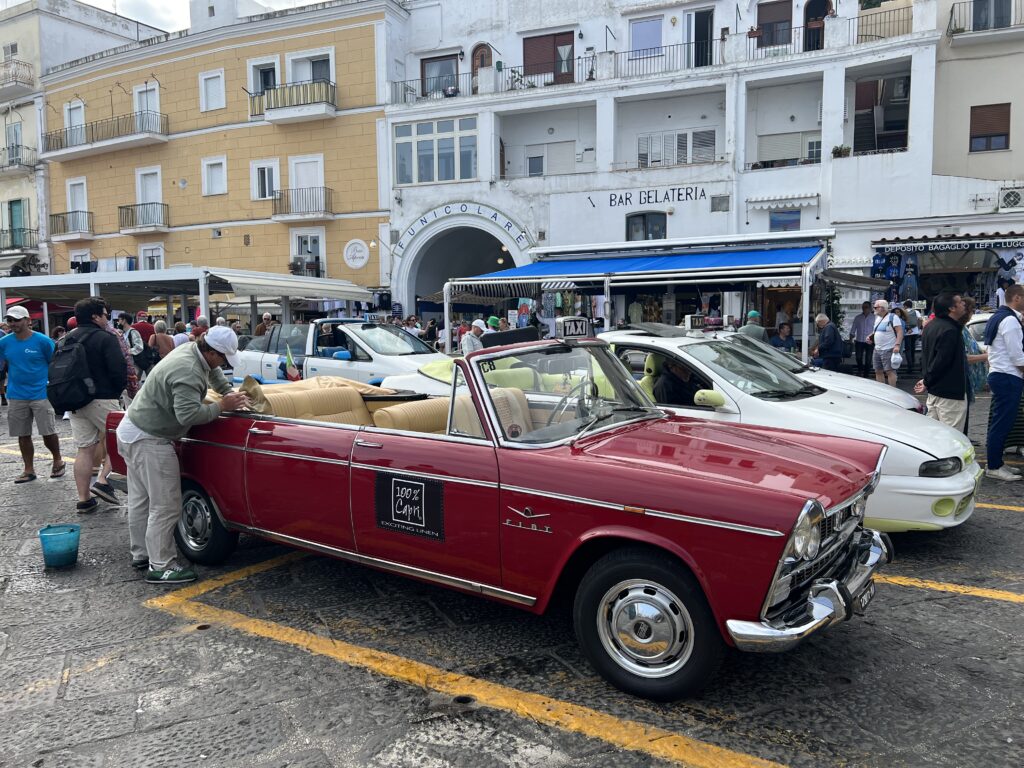 We started our first day with an uphill morning walk to the easternmost point of the island. Our path took us through a quiet part of town, with villas all along the way. At the top of Capri, Emporor Tiberious built Villa Jovis in 27 AD and lived there for 10 years (to avoid being assasinated back in Rome). Only ruins remain, with a far newer church plopped right on top. But there is a beautiful view back to the mainland, including Mt Vesuvious.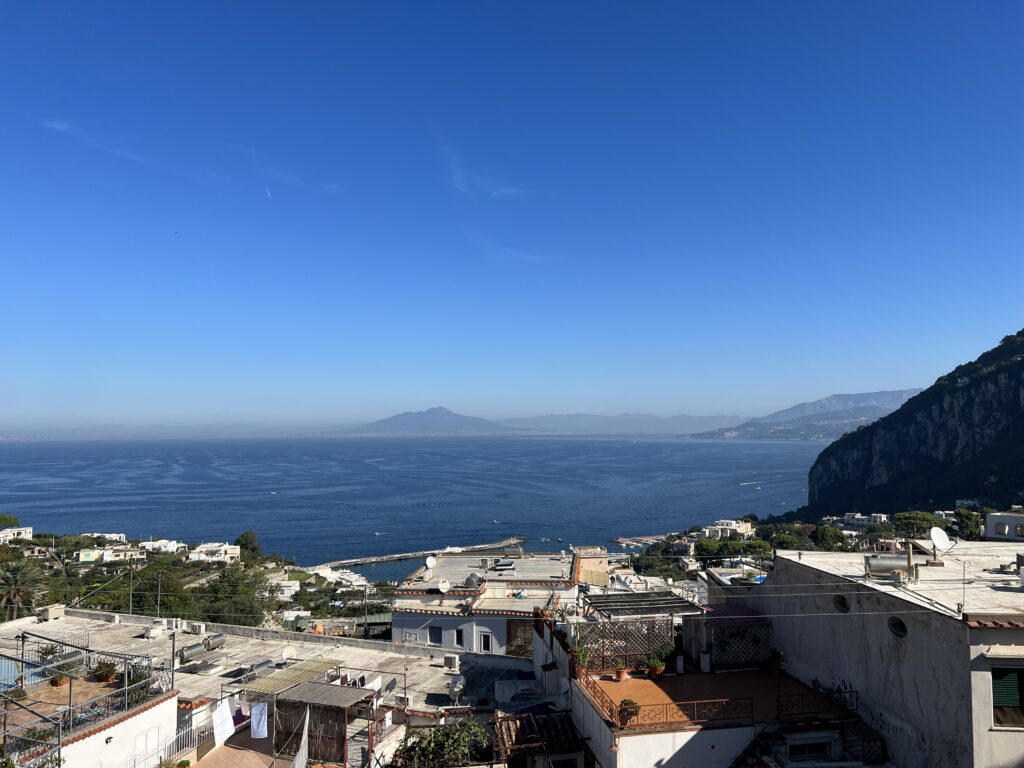 After a quick snack, it was time for our 'circle the island' boat tour. Most of the shore of the island is dramatic cliffs, caves and sea stacks – a boat was the perfect way to see it all.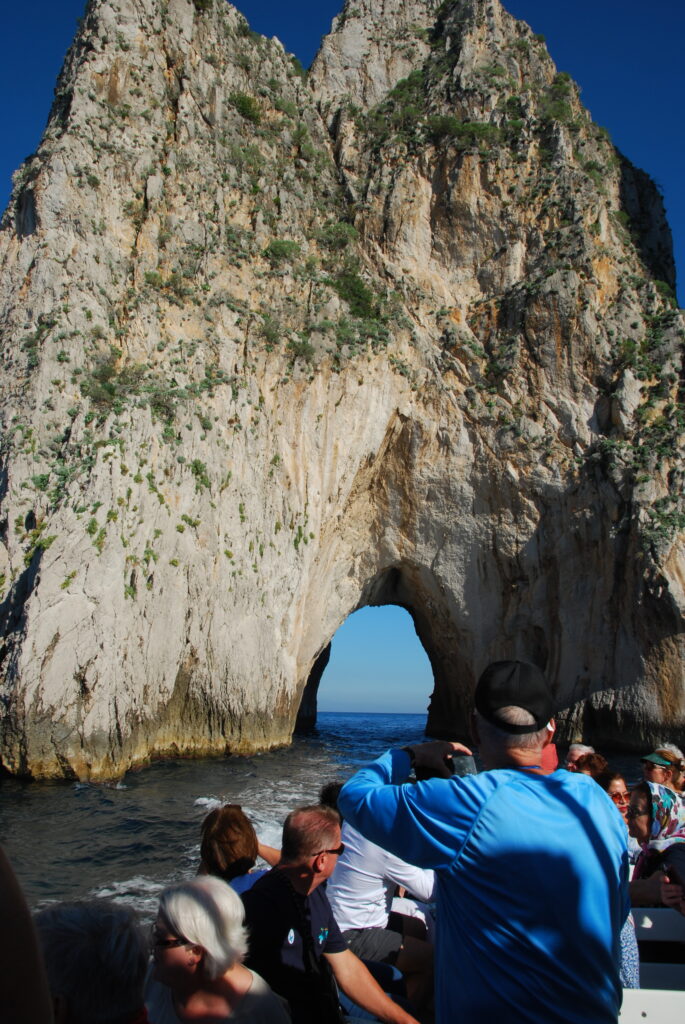 Our second day was 'road trip day', all the way (3 miles) to the other end of the island via bus. We intended to take the chairlift to the top of Mt. Salero (1500 meters) and then do some exploring. But an uncooperative cloud sent us to Plan B, and we were off on the "Path of the Forts", a 3 mile hike in the western edge of the island. The forts were built by the British in the 1800s and then improved by the French when they took control. There's not a lot left to see from a fort standpoint, but they built them in a beautiful place!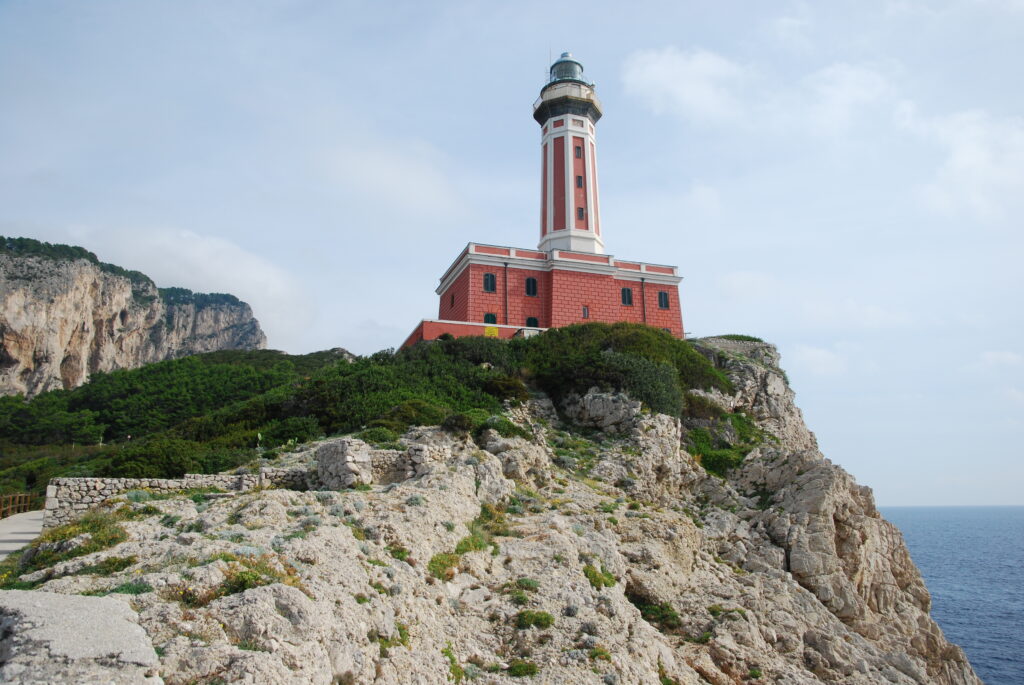 By the time we finished our hike, the weather had cleared and we were rewarded with great views at the top of the chairlift. Back in the town of Anacapri we enjoyed a pizza and beers in the center of town before grabbing the bus back to Capri town.