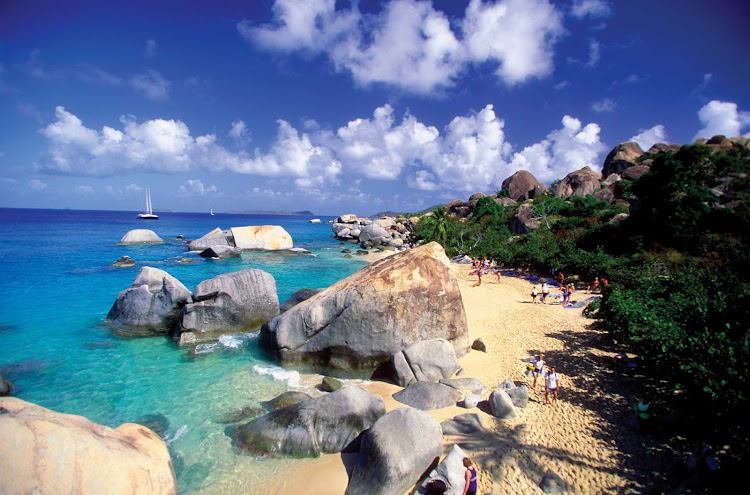 One of the highlights of a trip to the BVI is a visit to The Baths – a granite boulder playground at the edge of the sea. We've visited several times before by boat, but for this trip we decided to go overland by taxi from Leverick Bay to see them.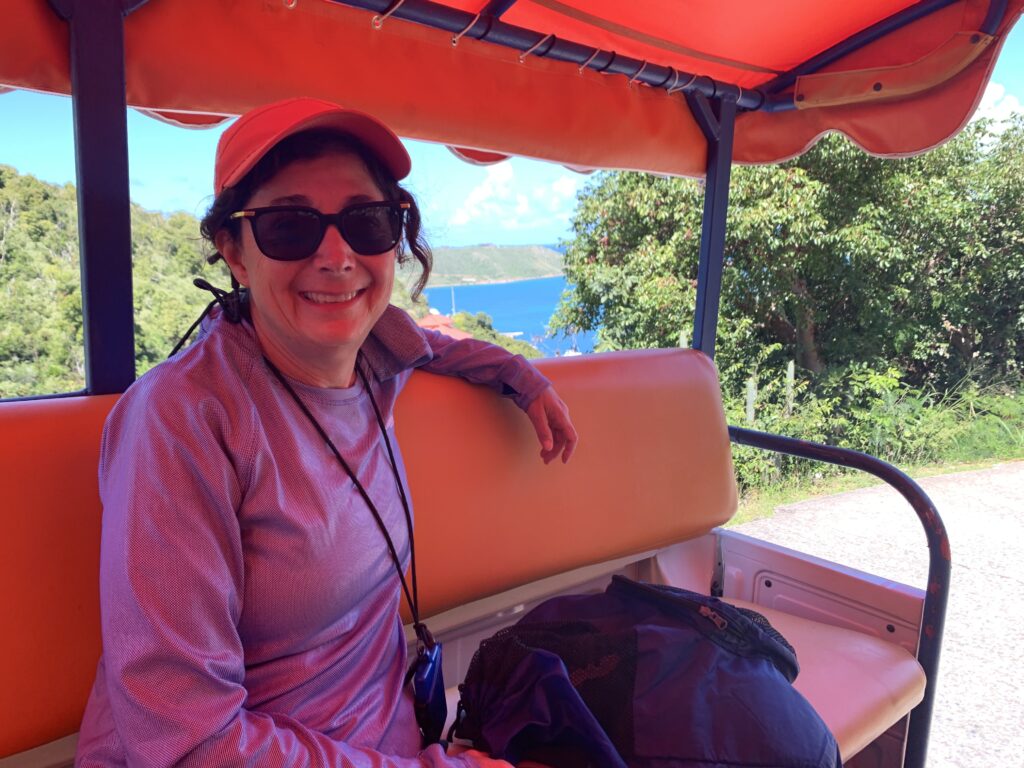 We headed up from Leverick Bay almost to Gorda Peak and then down the spine of the island, with amazing views to the north and south. At its narrowest, the island is only about 1/2 mile wide.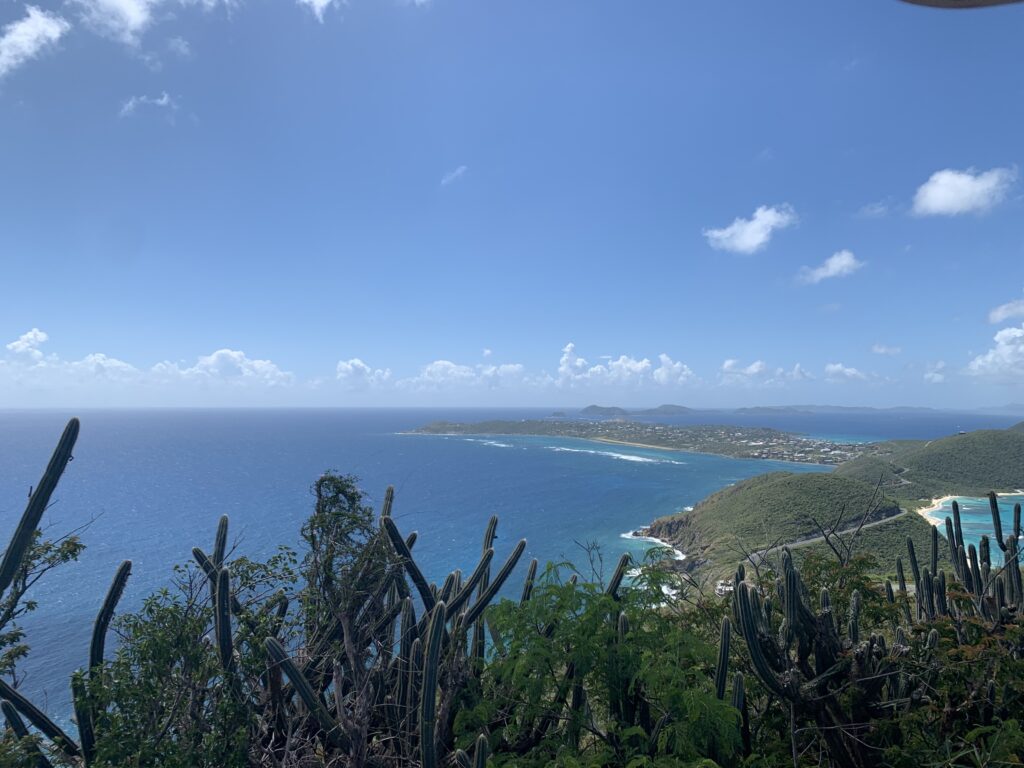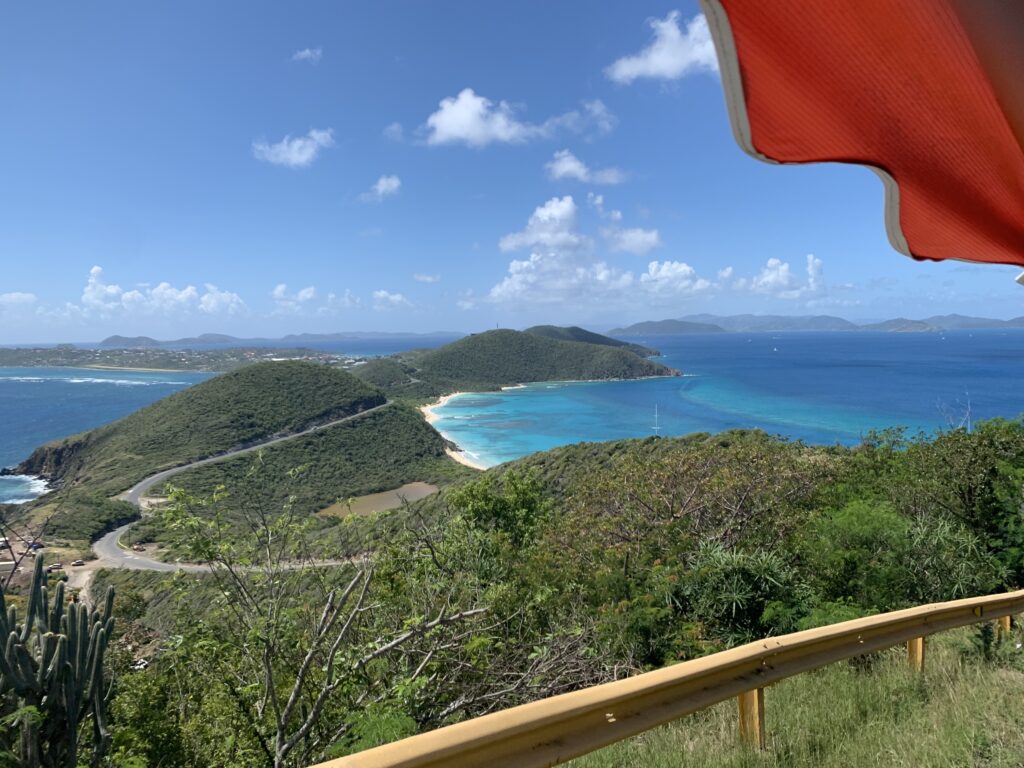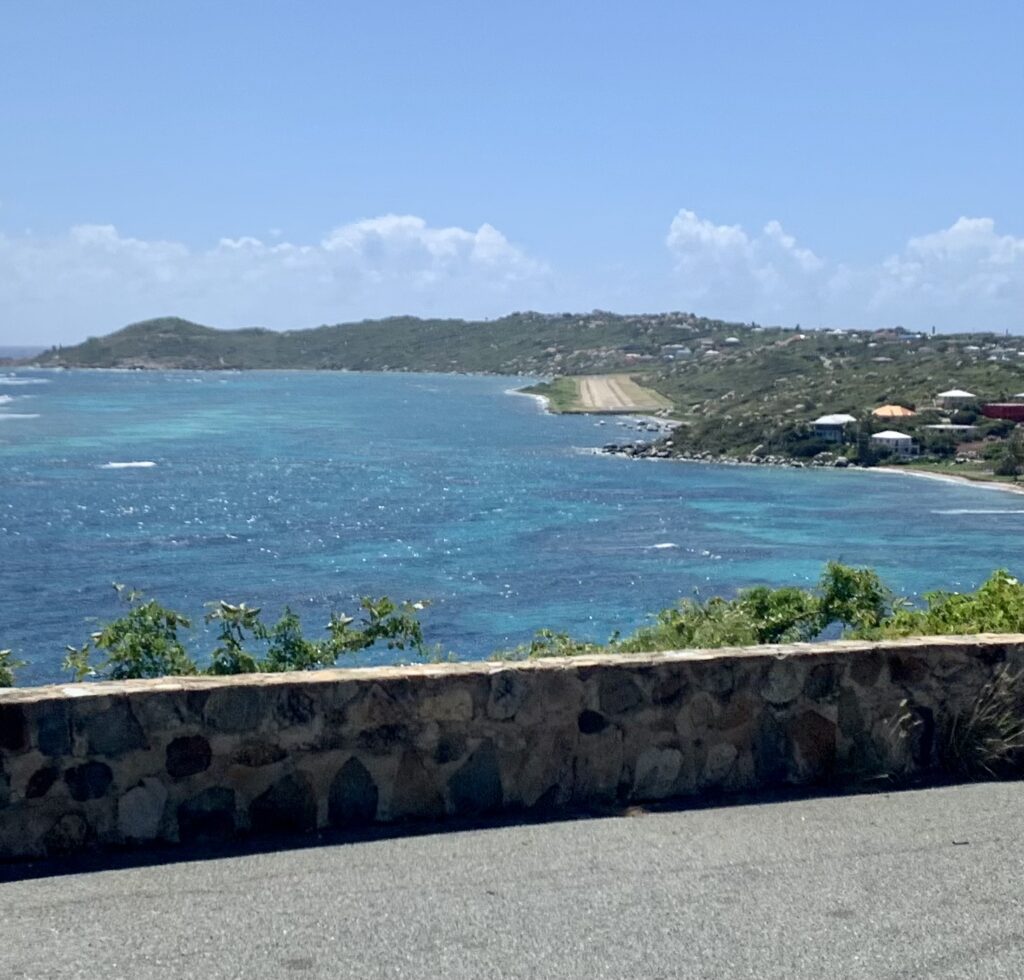 The Baths (short for Batholiths) were formed around 70M years ago when hot lava bubbles forced their way up into volcanic layers that formed the floor of the ocean. Those layers later eroded to reveal large granite boulders created by the cooled lava bubbles. Wind and waves then rounded any sharp edges leading to what we see today.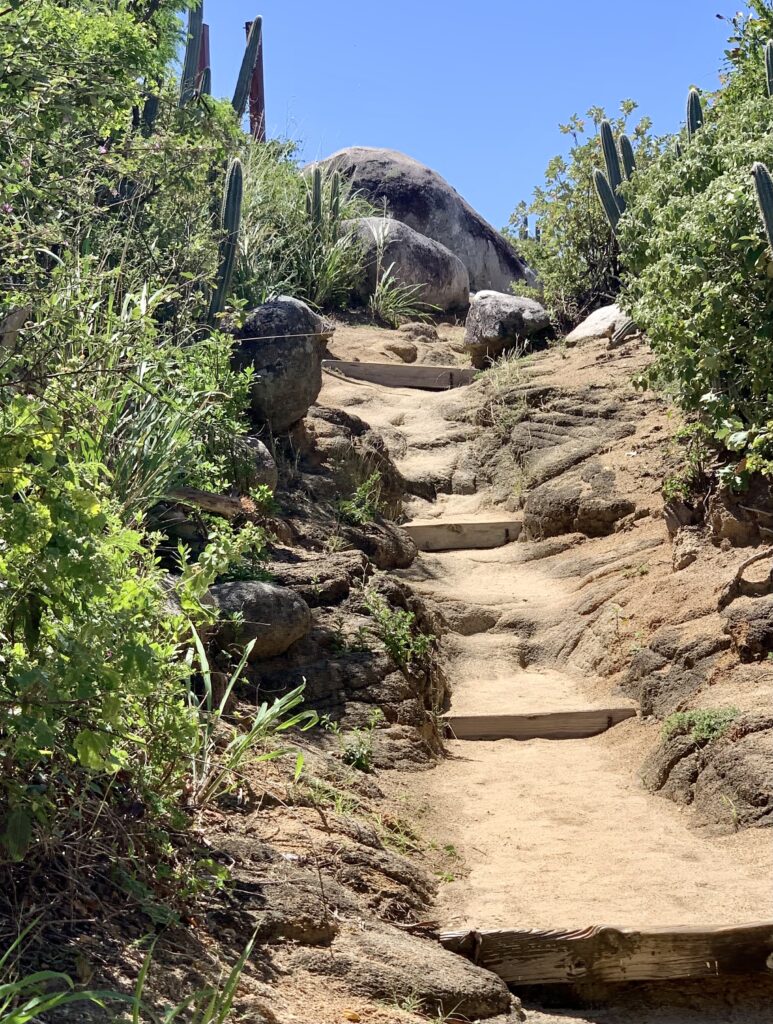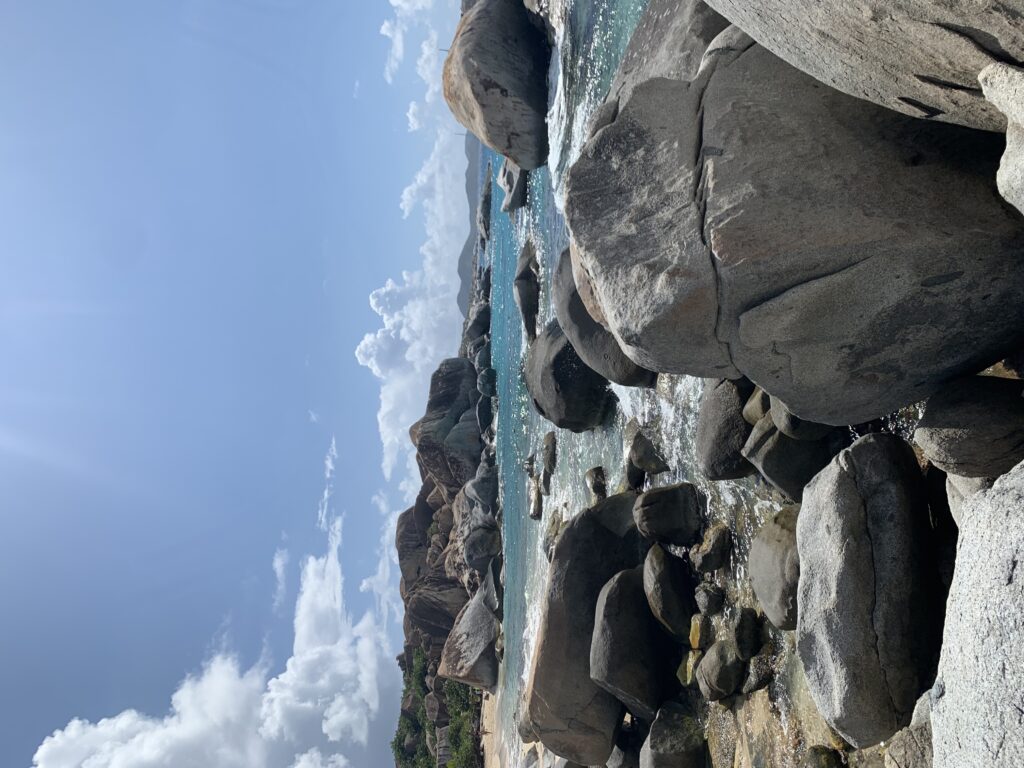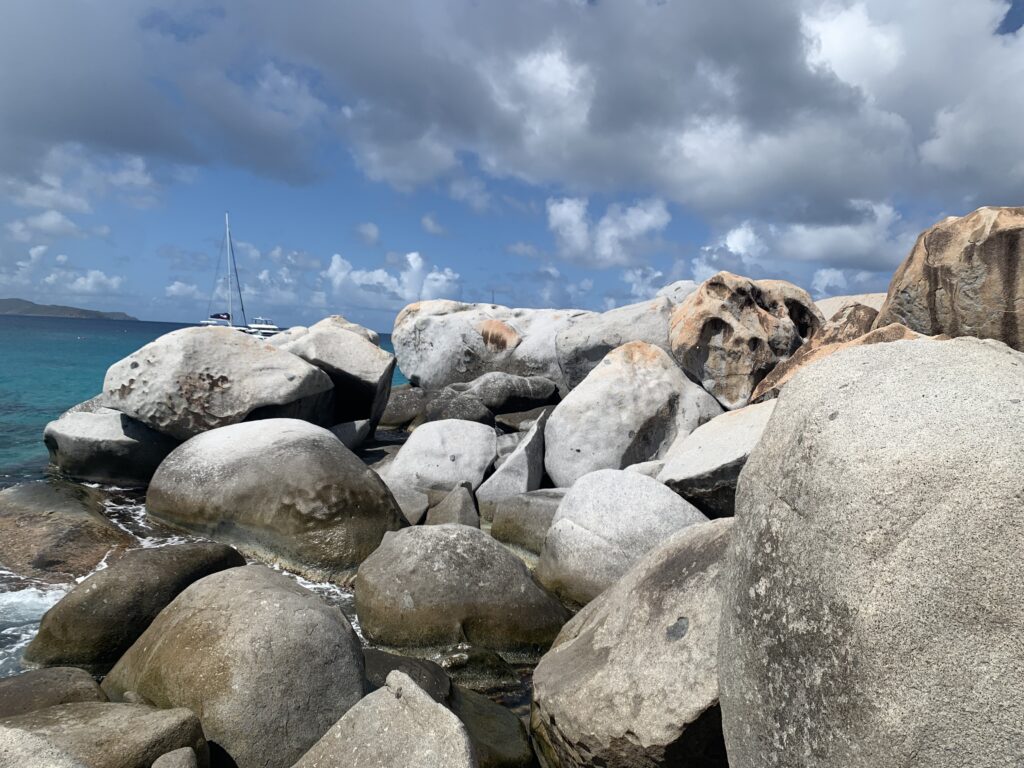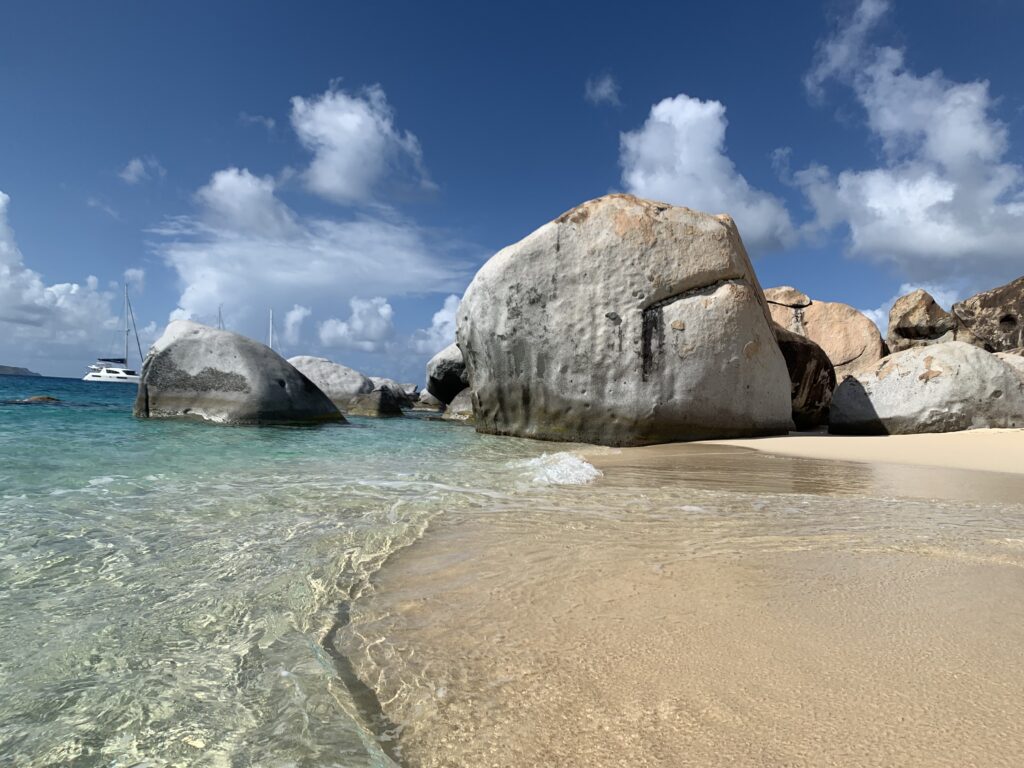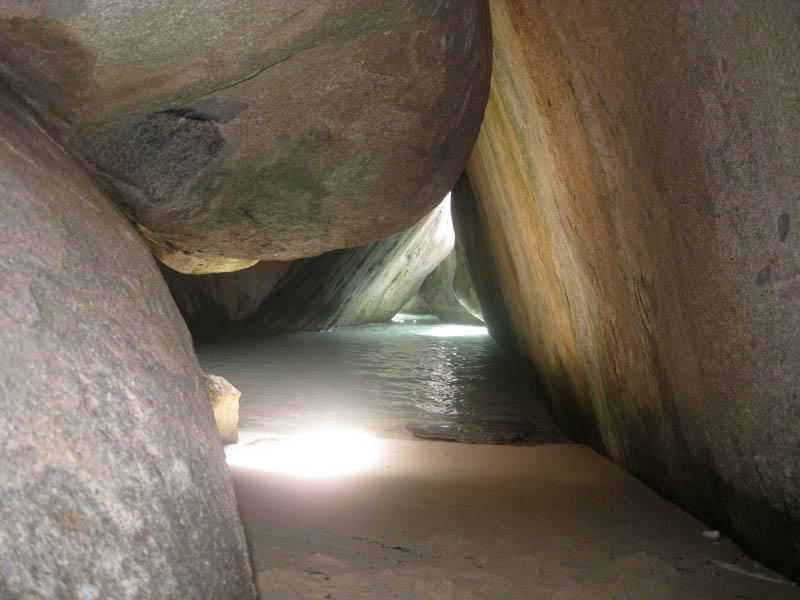 After a few hours of swimming, snorkeling and scrambling, we headed back up island by way of Hog Heaven – North Sound's BBQ in the sky. Ribs, beer and an amazing view were the perfect way to end the day!