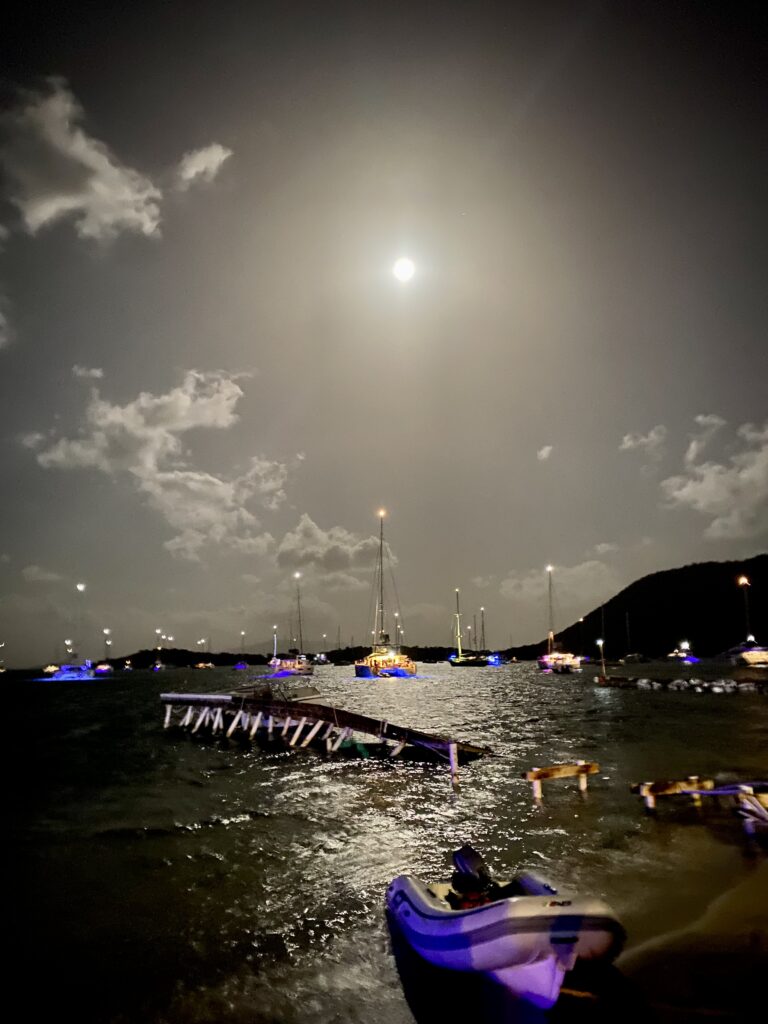 Tortola celebrates the full moon with a big party on Trellis Bay and we didn't want to miss it. So up early to get to the bay before all the mooring balls were taken. We didn't quite get the very last ball, but it was close. Trellis was packed.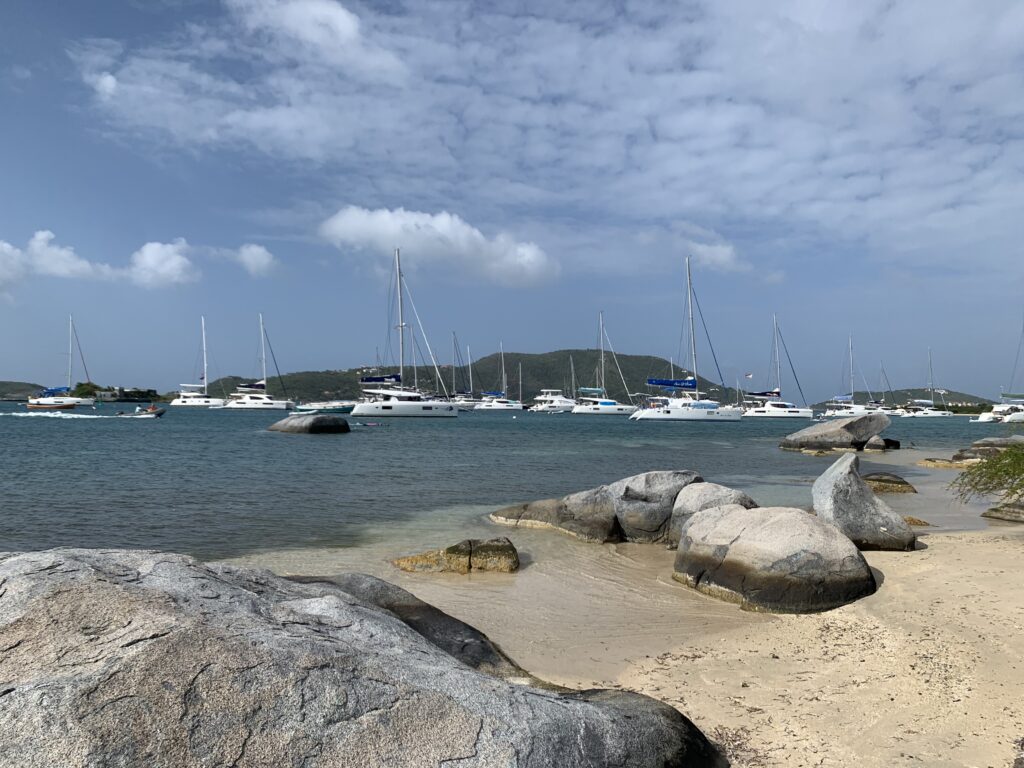 We enjoyed an amazing sushi dinner at Marche along with some cold Kirin beer. Highly recommmended!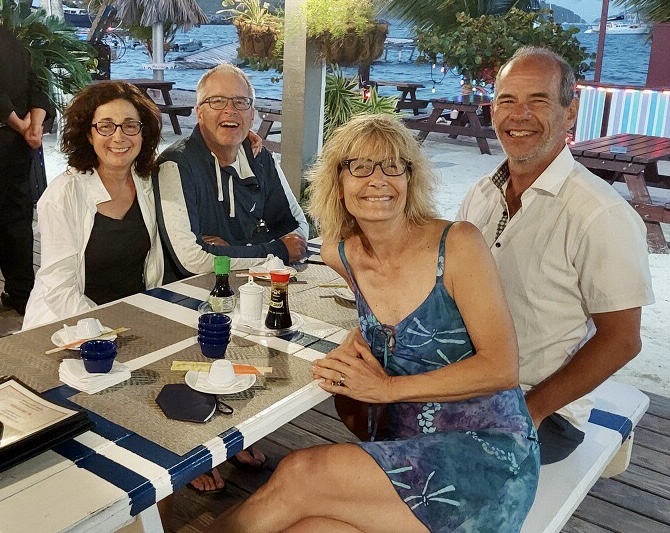 After dinner we wandered, had a few cocktails, danced and enjoyed live music up and down the beach. A perfect evening!