The alarm went off at 4:30. Always good to start a trip in total darkness. A quick Uber to Logan and we were on our way. Melanie got us moved to the exit row – a nice score.
First stop, St Thomas. Just long enough for a quick lunch and then off on the ferry to Roadtown.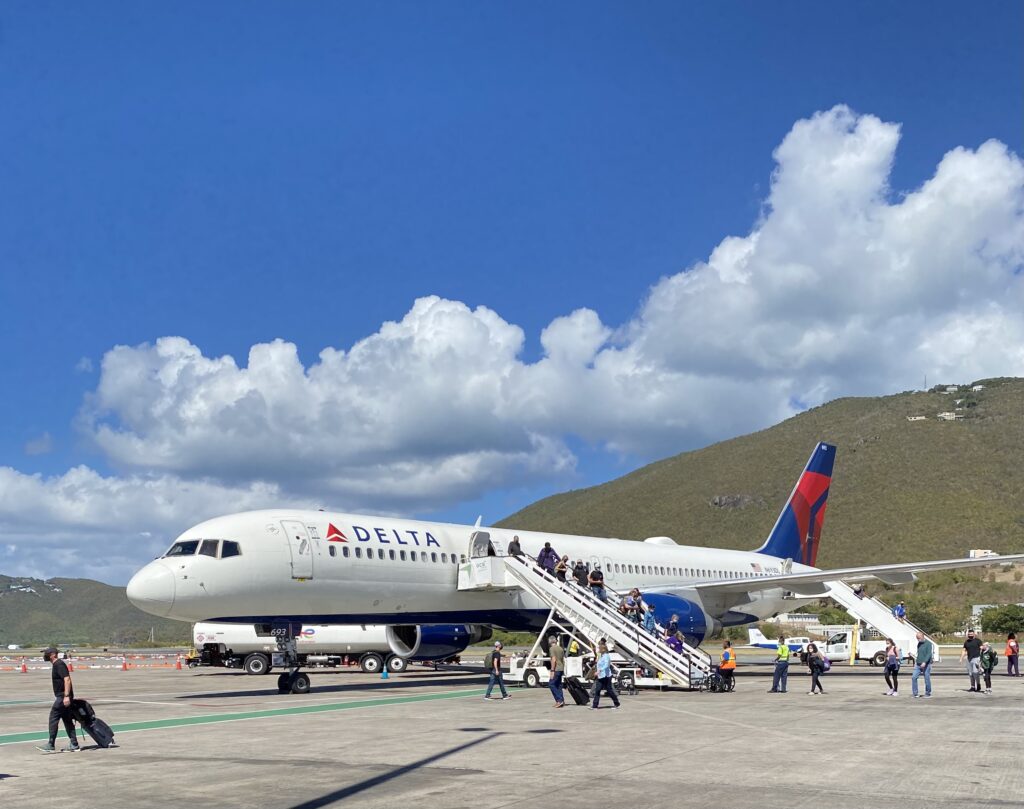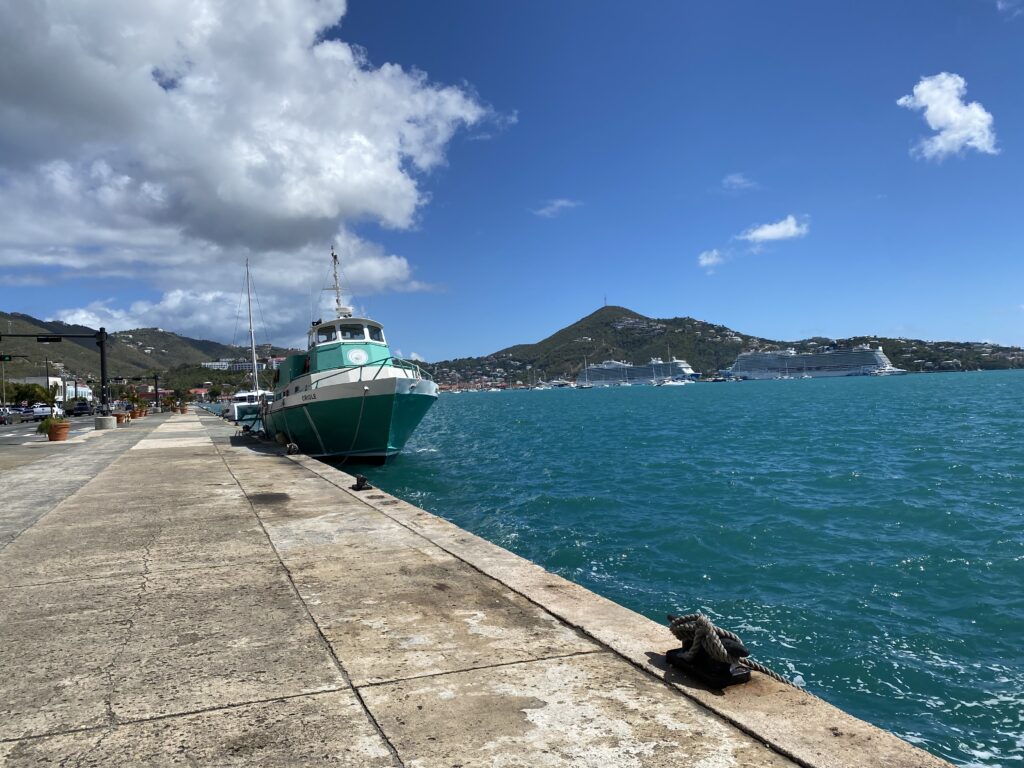 The ferry ride to Roadtown is about an hour. The Covid tests didn't seem to slow down BVI customs from their normal glacial pace. A quick taxi ride and we arrived at our home away from home for February – Big Blue! Big Blue is a 35 foot Beneteau monohull. Only 3 years old and in great shape.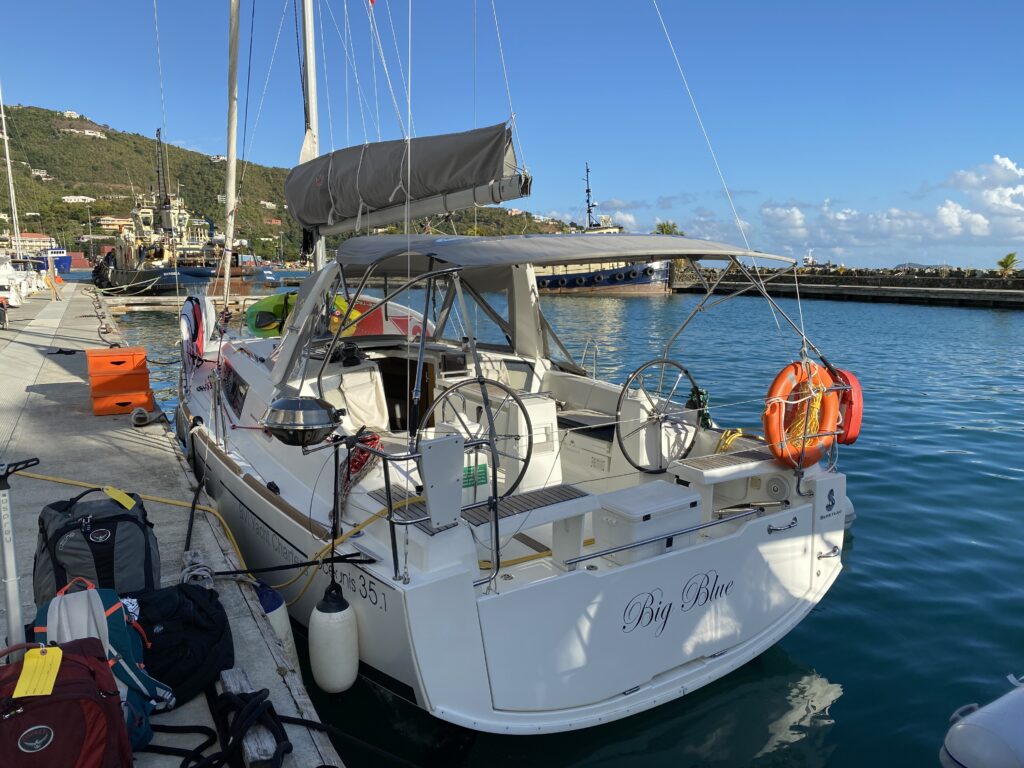 After a bit of unloading we headed out to our first provisioning stop – Rite Way. Water, paper towels, milk, coffee, … a long list. And Pussers rum! By the time we got back it was 9pm, so some charcuterie and cocktails was all we needed – no cooking tonight. Tomorrow morning, another provisioning run and off to our first destination, Cooper Island.